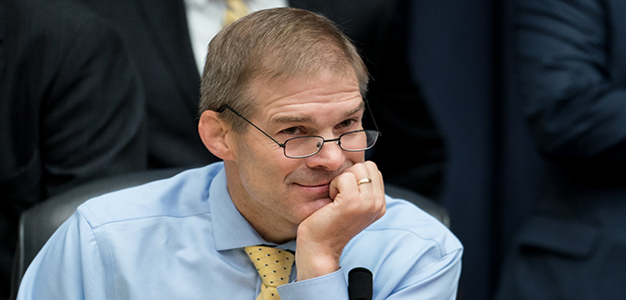 by Daniel Chaitin at The Daily Wire
House Judiciary Committee Chairman Jim Jordan (R-OH) is turning up the heat on 51 U.S. intelligence veterans who signed a letter suggesting the Hunter Biden laptop story could be part of a Russian disinformation operation.
Jordan and House Intelligence Committee Chairman Michael Turner (R-OH) signed letters sent Monday to 12 of these ex-intelligence officials, including former CIA Director John Brennan and former Director of National Intelligence James Clapper.
In the correspondence obtained by The Daily Wire, the lawmakers said a request for relevant documents and testimony from the House Judiciary Committee in April 2022, when Jordan was ranking member of the panel, did not receive full compliance. "As we begin the 118th Congress, we write again to reiterate our outstanding request and ask that you immediately comply in full," the lawmakers wrote, alluding to the fact that Republicans are now in control of the House.
The other recipients of letters on Monday were Rick Ledgett, John McLaughlin, Michael Morell, Nicholas Rasmussen, Russell Travers, Michael Vickers, Nick Shapiro, Jeremy Bash, Thomas Fingar, and Michael Hayden. Many of them held high-level positions in the CIA while others were high-ranking officials in other parts of the U.S. intelligence community.
The letters make no mention of subpoenas,…
Continue Reading