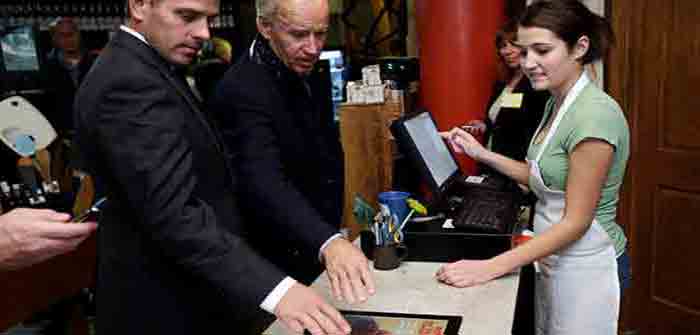 by Ronny Reyes at Daily Mail
Visitor logs from the Obama administration revealed that Joe Biden had met with his son Hunter's top business partner in 2010
Eric Schwerin, former president of Hunter's now-dissolved firm Rosemont Seneca, made 19 trips to the White House from 2009 to 2015 
Nine trips included meetings with Biden, his staff and the staff of Jill Biden
Republicans blasted the meetings as yet another example of Hunter using his father to secure business deals and called on investigations into the Bidens
It comes as Hunter faces federal prosecution for alleged tax fraud, money laundering and illegal foreign lobbying 
Hunter Biden's top business partner had met with then-vice President Joe Biden in one of 19 visits he made to the White House between 2009 and 2015, according to visitor logs from the Obama administration.
Eric Schwerin, former president of Hunter's now-dissolved firm Rosemont Seneca, met with Biden on November 17, 2010, just as Hunter was striking multi-million dollar deals abroad, the New York Post reported.
The logs revealed that Schwerin made a total of 19 visits to the White House during Biden's vice presidency, with nine of those visits including meetings with Biden, members of his staff and members of Jill Biden's staff.
Texas Senator Ted Cruz, a vocal critic of the Bidens, told the Post that the logs were the latest evidence of Hunter using his father to secure business deals and called on the Bidens to be investigated for corruption.
'It's increasingly obvious that Hunter Biden's business revolved around providing access to his father and the highest levers of power,' Cruz said. 'It reeks of pay-to-play.
'The clear solution is a Special Counsel investigation to fairly investigate the disturbing allegations of Biden family corruption.'
The revelation comes as Hunter is currently under federal prosecution for alleged tax fraud, money laundering and illegal foreign lobbying…
Continue Reading