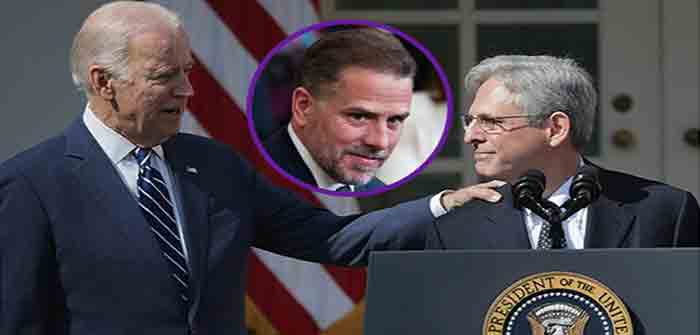 by Wendell Husebo at Breitbart
Werfel's letter on May 17 responded to Smith's May 16 inquiry about concerns that a high-ranking IRS agent faced retaliation for raising red flags about alleged political interference in the tax probe of Hunter Biden.
Werfel said the decision to remove a whistleblower from the tax investigation was at the DOJ's direction, confirming what a second IRS whistleblower alleged Monday.
"The IRS whistleblower you reference alleges that the change in their work assignment came at the direction of the Department of Justice," reads the letter, obtained by Fox News. "As a general matter and not in reference to any specific case, I believe it is important to emphasize that in any matter involving federal judicial proceedings, the IRS follows the direction of the Justice Department."
Werfel disavowed any potential role he allegedly had in removing the IRS whistleblowers from the case. 
"I want to state unequivocally that I have not intervened – and will not intervene – in any way that would impact the status of any whistleblower," Werfel said.
But Werfel also claimed he could not provide any additional details about the purge due to "pending proceedings" and absolved himself of further looking into the incident.
"In light of laws and policies designed to protect the integrity of pending proceedings, I am unable to provide details on this matter," he wrote.
Werfel added:…
Continue Reading