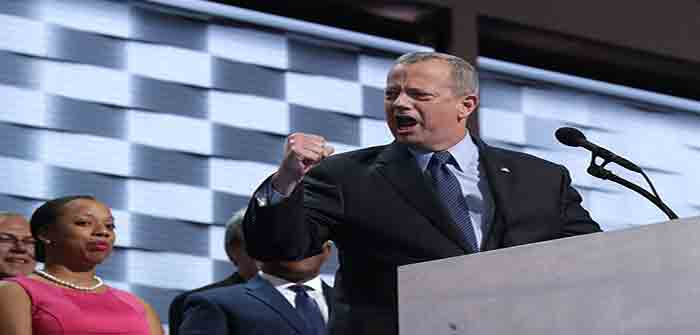 by Chuck Ross at The Washington Free Beacon
The FBI is investigating the president of the Brookings Institution for secretly lobbying for the government of Qatar, court documents show.
FBI agents last month executed a search warrant for the email account of John R. Allen, according to documents released Tuesday. Allen, a retired four-star general, in 2017 allegedly lobbied the Trump White House and Congress on behalf of Qatar, an oil-rich Middle Eastern country that has been accused of sponsoring terrorist groups. According to an FBI affidavit, Allen in a 2020 interview lied to the bureau about the nature of his work and failed to turn over "incriminating" emails to investigators, including one where he asked for a "speakers fee" to meet with Qatari officials to discuss their strategy to influence the Trump administration.
According to the FBI affidavit, investigators have "substantial evidence" that Allen and his colleagues intentionally violated the Foreign Agents Registration Act, a law that requires lobbyists to disclose their work for foreign governments.
The investigation marks a stunning development for Allen and Brookings, one of the world's most influential think tanks. Brookings has long been accused of operating as a shill for Qatar and other foreign governments that fund the think tank. The embassy of Qatar donates hundreds of thousands of dollars a year to Brookings. The Qatari government in 2014 pledged $14.8 million to Brookings to build a satellite campus in Doha.
Allen, who oversaw NATO forces in Afghanistan, was a senior fellow at Brookings at the time of his alleged work for Qatar. He was tapped in October 2017 to lead the think tank.
Details of Allen's work have become public through a case against Richard G. Olson…
Continue Reading