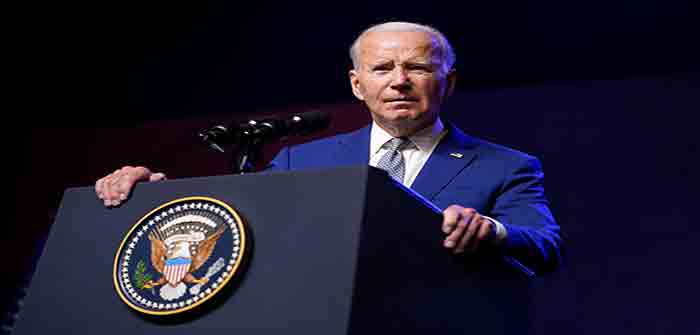 by Nikki Schwab, Geoff Earle, Dominic Yeatman and James Gordan at Daily Mail
President Joe Biden held a press conference in Hanoi, Vietnam Sunday night 
His press conference came to an abrupt end as the voice of his press secretary Karine Jean-Pierre suddenly interrupted his train of thought
Biden shuffled off stage to the sounds of relaxing jazz music before vanishing behind a black velvet curtain
A sleepy President Joe Biden saw his rambling Vietnam press conference brought to a sudden end on Sunday night with his mic cut and jazz music playing him off the stage, like he went too long in an awards speech.
Biden was mid-flow and answering questions from journalists when he was interrupted and forced to shuffle away and head backstage.
'We talked about stability, we talked about the Third World, excuse me, the Southern Hemisphere has access to change. It wasn't confrontational at all….' Biden said as he rambled on.
Suddenly, the booming voice of his press secretary, Karine Jean-Pierre, could be heard butting in.
'Thank you everybody. This ends the press conference. Thanks everyone,' she said as she brought the presser to a close…
Continue Reading