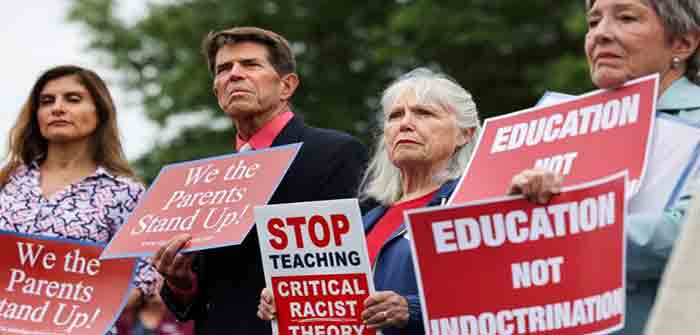 by Just the News Staff
The backlash from the incendiary language in a recent letter from the National School Board Association to President Biden asking for federal law enforcement to intervene on outspoken parents at school board meetings escalated this week when the group's Ohio and Missouri chapters withdrew their respective memberships.
The Missouri School Boards Association in announcing its departure said the national group "demonstrated it does not currently align with MSBA's guiding principles of local governance."
The Ohio chapter was more direct, saying in its letter Monday that its departure was a "direct result" of the Sept. 29 letter to Biden.
In the NSBA letter, group President Viola Garcia and interim Executive Director and CEO Chip Slaven suggests federal agencies including the FBI, Justice Department and Secret Service, under such laws as the 9/11-related PATRIOT Act, which focuses on domestic terrorism, investigate the increasingly impassioned exchanges between parents and school board members in public forums.
Critics, including the NSBA's Ohio and Missouri chapter…
Continue Reading