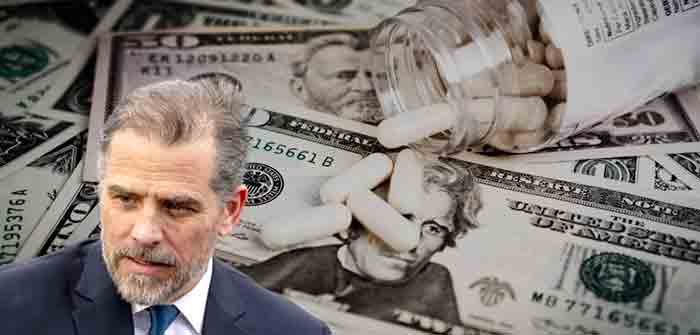 by Natalie Winters at War Room
BHR Partners, a highly controversial joint venture between an investment fund founded by Biden and Obama-era Secretary of State John Kerry's stepson and the state-owned Bank of China, has been part of two multi-million-dollar funding rounds for Insilico Medicine: a $35,000,000 raise in August and a $60,000,000 raise in June.
The president's son pledged to divest of his 10 percent stake in BHR Partners in 2019, which was notoriously birthed less than two weeks after Biden traveled to China alongside his father and then-Vice President, but reportedly still owns 10 percent of the fund.
When a White House spokesman was asked about the status of Biden's financial relationship with BHR Partners on October 26th, he refused to say that the president's son had divested his shares in the company.
War Room can now reveal that BHR Partners is funding the biotechnology firm Insilico Medicine, which is actively engaged in – and ostensibly profiting from – a search for COVID-19 drugs and treatments.
"Our mission is to accelerate drug discovery and drug development by continuously inventing
and deploying new artificial intelligence (AI) technologies. We provide AI solutions to the top pharma and biotechnology companies to enable streamlined R&D efforts and transform the way therapeutics and materials are discovered," explains the mission statement of the company, which is based in Hong Kong and New York.
The company has boasted about using its proprietary platform  to "combat the pandemic early in the outbreak."
"The COVID-19 pandemic brought global attention to…
Continue Reading