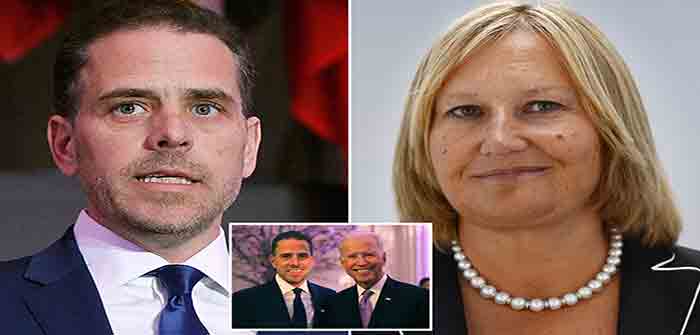 by Miranda Devine and Emily Crane at New York Post
A real estate company with ties to first son Hunter Biden received more than $100 million from a Russian billionaire for property investments across the US that date back a decade, sources have told The Post.
The hefty cash injections into Rosemont Realty came from Elena Baturina — one of Russia's wealthiest women, the widow of the former mayor of Moscow, and a close ally of Moscow tyrant Vladimir Putin, the sources said.
In one portfolio deal, Baturina paid at least $40 million to Rosemont to invest in office buildings across the country, according to a source with knowledge of the transactions.
That money went toward the 2012 purchase of seven office buildings in Texas, Colorado, Alabama, New Mexico and Oklahoma, according to deal-related emails obtained by DailyMail.com.
The investment purportedly came from Inteco Management AG — the Swiss company owned by Baturina.
This isn't the first time President Biden's 52-year-old son has been linked to Baturina, whose late husband Yuri Luzhkov was mayor of Russia's capital for more than 18 years before being dismissed by then-President Dmitry Medvedev in 2010…
Continue Reading