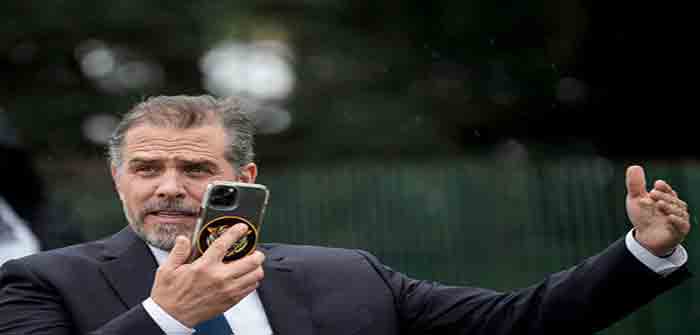 by Sarah Bedford at Washington Examiner
Hunter Biden's indictment this week on charges related to an alleged gun crime has resurfaced concerns about how law enforcement handled the incident in 2018 when it occurred.
The president's son faces three federal charges for allegedly lying on paperwork he filled out to buy a firearm from a gun store in Delaware. On the purchase forms, Hunter Biden stated that he was not addicted to an illegal substance, even though he went on to detail how severely he was abusing drugs at that time in a 2021 memoir and in media interviews.
HUNTER BIDEN INVESTIGATION: TOP FBI AGENT GIVES CONTRADICTORY ANSWERS ON WEISS'S AUTHORITY
But in the immediate aftermath of the gun purchase and the bizarre manner in which Hunter Biden lost the weapon less than two weeks after buying it, Delaware police did nothing to punish him, and the Secret Service agents reportedly attempted to make the problem disappear.
Hunter Biden's gun purchase turned into a debacle in October 2018 when Hallie Biden, the widow of Hunter Biden's late brother Beau, tossed the firearm into a dumpster outside a luxury food market after discovering the gun in Hunter Biden's truck.
Hunter Biden and Hallie Biden were romantically involved at the time.
When Hunter Biden learned what his then-girlfriend had done,…
Continue Reading