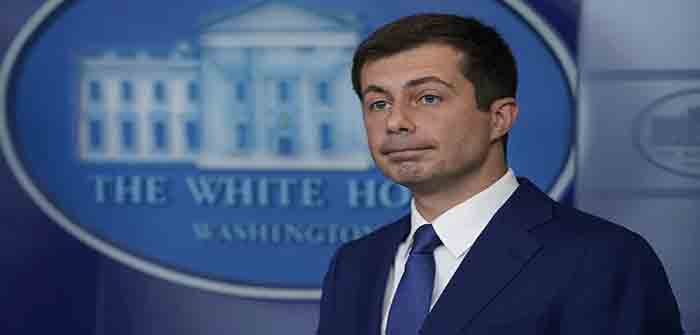 by Olivia Rondeau at Breitbart
The House has approved a bill to reduce Transportation Secretary Pete Buttigieg's salary to just $1 after his repeated failures.
The measure, introduced by Rep. Marjorie Taylor Greene (R-GA), was passed by a voice vote Tuesday as an amendment to the 2024 Transportation, Housing and Urban Development, and Related Agencies Appropriations Act.
Greene took to X, the platform formerly known as Twitter, describing the measure as one to "fire" the former Democrat presidential candidate, in part for his purported misuse of taxpayer dollars.
"I'm proud to announce my amendment to FIRE Pete Buttigieg just PASSED the House. Pothole Pete staged fake bike rides to the White House and used private planes funded by taxpayers to receive awards for the way certain people have sex," Greene wrote. "American taxpayers should not be on the hook for paying for his lavish trips or his salary."…
Continue Reading