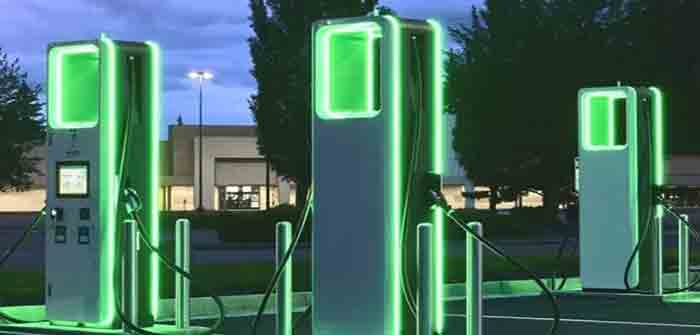 by Nick Arama at RedState
Energy Secretary Jennifer Granholm set out on a four-day trip this summer. The trip was to prove the worth of the Biden administration's spending a ton on pushing and "investing" in electric vehicles.
NPR's Camila Domonoske went along on the trip and revealed, "Electric cars have a road trip problem, even for the secretary of energy." 
What happened on the trip says everything about the Biden team's delusion and entitlement. The trip revealed immediately that the system is not ready to handle even what they have to deal with now, much less with the number of vehicles that you would have to cope with with the complete switchover that they want.
But between stops, Granholm's entourage at times had to grapple with the limitations of the present. Like when her caravan of EVs — including a luxury Cadillac Lyriq, a hefty Ford F-150 and an affordable Bolt electric utility vehicle — was planning to fast-charge in Grovetown, a suburb of Augusta, Georgia.

Her advance team realized there weren't going to be enough plugs to go around. One of the station's four chargers was broken, and others were occupied. So an Energy Department staffer tried parking a nonelectric vehicle by one of those working chargers to reserve a spot for the approaching secretary of energy.

That did not go down well: a regular gas-powered car blocking the only free spot for a charger?

In fact, a family that was boxed out — on a sweltering day, with a baby in the vehicle — was so upset they decided to get the authorities involved: They called the police.
Doesn't that say it all? There weren't enough chargers to deal with the demand,…
Continue Reading