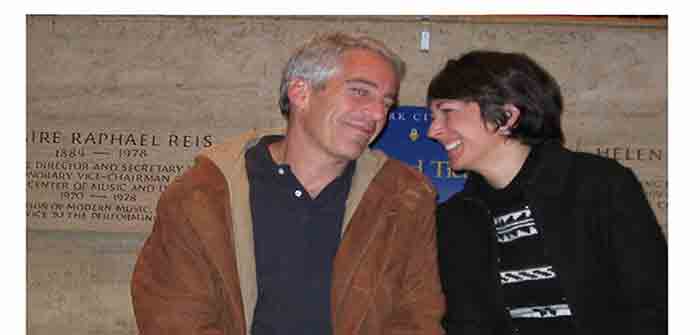 by Audrey Conklin and Rebecca Rosenberg at Fox News
Jurors deliberating a verdict in the Ghislaine Maxwell trial on Tuesday requested testimony from three of four women accusing the British socialite of facilitating Jeffrey Epstein's sexual abuse.
Jurors in the Manhattan federal court, who were separated in a large room Monday amid coronavirus concerns, requested transcripts from the accusers less than an hour after resuming deliberations Tuesday morning.
Maxwell, 59, is facing multiple charges, including enticement of a minor, sex trafficking of a minor and enticement of a minor to travel to engage in illegal sex acts, which could put her in prison for up to 70 years.
The four women accusing Maxwell of aiding Epstein were sexually abused by the disgraced financier as teenagers between 1994 and 2004.
Prosecutors argue that Maxwell acted as the millionaire's madam, recruiting and training the four women over the course of a decade.
"Ghislaine Maxwell was dangerous," Assistant U.S. Attorney Alison Moe said in closing statements. "She manipulated her victims and groomed them. She caused deep and lasting harm to young girls. It's time to hold her accountable."…
Continue Reading