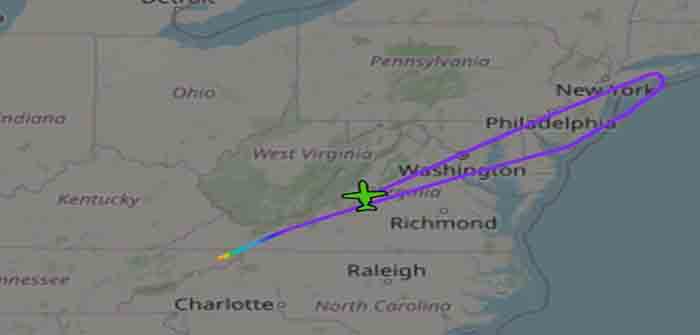 by AFP at Insider Paper
US aviation officials on Monday were investigating the fatal crash of an "unresponsive" private plane that strayed over the nation's capital and prompted the scrambling of F-16 fighter jets.
The Cessna Citation slammed into mountainous terrain Sunday afternoon in Virginia, some 170 miles (275 kilometers) southwest of Washington, killing all four people aboard, officials said.
The North American Aerospace Defense Command (NORAD) said F-16s were dispatched to intercept an "unresponsive Cessna 560 Citation V aircraft over Washington, DC, and northern Virginia."
NORAD said flares were deployed to try to draw the attention of the pilot but there was no response and the private plane eventually crashed near the George Washington National Forest.
"NORAD attempted to establish contact with the pilot until the aircraft crashed," it said in a statement.
The F-16s triggered a sonic boom across Washington and its suburbs, startling residents and rattling windows for miles.
"The NORAD aircraft were authorized to travel at supersonic speeds and a sonic boom may have been heard by residents of the region," NORAD said.
Aviation experts speculated that the Cessna pilot may have become incapacitated due to a depressurization of the aircraft,…
Continue Reading