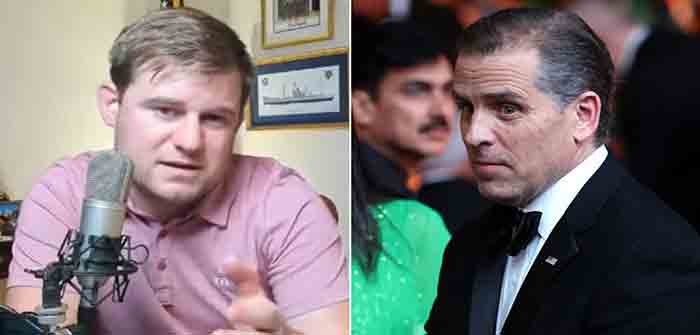 by Jack Davis at The Western Journal
Three years after the contents of Hunter Biden's former laptop began to be splashed all over the globe, attorneys for President Joe Biden's son are suing a former aide in the Trump White House who helped spread the emails and images found on the abandoned computer.
The laptop was brought to a Delaware repair shop but never picked up. Repair shop owner John Paul Mac Isaac eventually examined the computer and discovered what he described as "astounding" and "disgusting" content.
That prompted him to share the contents of the hard drive with federal authorities as well as individuals linked to the 2020 presidential campaign of then-President Donald Trump, including attorney Rudy Giuliani.
On Wednesday, Hunter Biden's attorneys filed a federal lawsuit in California against Garrett Ziegler, an aide in the Trump White House and head of the research group Marco Polo.
According to Insider,…
__________________________________
Editor's note: The below post by Kanekoa the Great provides a link to Marco Polo's Legal Defense Fund fundraiser. Please pass it onto your peeps. Click on the body of the tweet/X to bring up the full post.
BREAKING: Hunter Biden is suing @MarcoPolo501c3, a non-profit organization that released a comprehensive 640-page Report on the Biden Laptop.

You can support Marco Polo here:https://t.co/K6F29ybvYg

The Report meticulously documents 459 crimes involving the Biden family and… pic.twitter.com/qGTfZnl4eB

— KanekoaTheGreat (@KanekoaTheGreat) September 14, 2023
Continue Reading