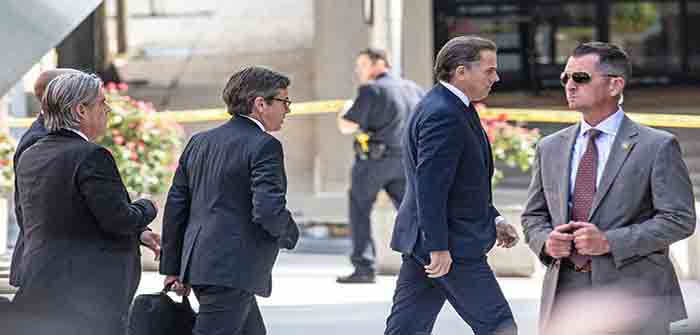 by Will Scharf at X formerly known as Twitter
Based on conversations with people who were in the courtroom today, and my experience as a former federal prosecutor, I think I know the full story of what happened with the Hunter Biden plea agreement blow-up this morning.
Bear with me, because this is a little complicated: Typically, if the Government is offering to a defendant that it will either drop charges or decline to bring new charges in return for the defendant's guilty plea, the plea is structured under Federal Rule of Criminal Procedure 11(c)(1)(A). An agreement not to prosecute Hunter for FARA violations or other crimes in return for his pleading guilty to the tax misdemeanors, for example, would usually be a (c)(1)(A) plea. This is open, transparent, subject to judicial approval, etc.
In Hunter's case, according to what folks in the courtroom have told me, Hunter's plea was structured under Federal Rule of Criminal Procedure 11(c)(1)(B), which is usually just a plea in return for a joint sentencing recommendation only, and contained no information on its face about other potential charges, and contained no clear agreement by DOJ to forego prosecution of other charges.
Instead, DOJ and Hunter's lawyers effectively hid that part of the agreement in what was publicly described as a pretrial diversion agreement relating to a § 922(g)(3) gun charge against Hunter for being a drug user in possession of a firearm.
That pretrial diversion agreement as written was actually MUCH broader than just the gun charge. If Hunter were to complete probation, the pretrial diversion agreement prevented DOJ from ever bringing charges against Hunter for any crimes relating to the offense conduct discussed in the plea agreement, which was purposely written to include his foreign influence peddling operations in China and elsewhere.
So they put the facts in the plea agreement, but put their non-prosecution agreement in the pretrial diversion agreement, effectively hiding the full scope of what DOJ was offering and Hunter was obtaining through these proceedings…
Continue Reading