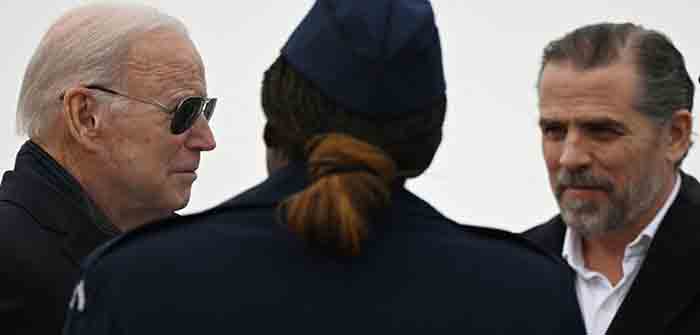 by John Solomon at Just the News
Firms tied to the Biden family collected more than $20 million from foreign sources, including big payments from controversial oligarchs who afterwards had private dinners with Joe Biden as vice president, congressional investigators disclosed Wednesday.
In its third memo analyzing bank records, the GOP-led House Oversight and Accountability Committee reported it had found a clear pattern of the Biden family and its partners doing business with Russian, Ukrainian, Kazakh, Chinese and Romanian figures who had legal and other troubles and then collecting money around the times of gaining access to Joe Biden.
The pattern, the congressional investigators noted, corroborates recent testimony from former Hunter Biden business partner Devon Archer that the presidential son solicited business from foreigners who were seeking influence, access or protection from a family "brand" that included Joe Biden.
"The Biden family's and associates' dealings with foreign nationals from Russia, Kazakhstan and Ukraine show a pattern of Hunter Biden and Devon Archer courting wealthy oligarchs with political and financial influence but tainted backgrounds," the new member to lawmakers on the committee stated.
"Thus far, the Committee has identified over $20 million from foreign sources that benefitted the Biden family and their business associates," it added. According to the report, payments to the Biden family and its associates included:…
Continue Reading