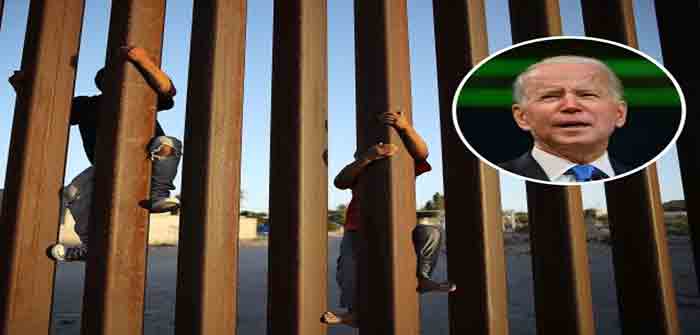 by John Binder at Breitbart News
Last month, reports circulated that Biden's DOJ, Department of Homeland Security (DHS), and Department of Health and Human Services (HHS) were working to settle with a number of border crossers represented by the ACLU, who claim they have suffered trauma as a result of former President Donald Trump's "Zero Tolerance" policy that was briefly imposed in 2019.
As part of the settlement, attorneys with the DOJ, DHS, and HHS are considering a plan that would give each border crosser about $450,000 and family units about $1 million. The total cost of the payouts would reach $1 billion.
When asked about the payouts on Wednesday, Biden said, "that's not going to happen."
Biden Backs Off $450K Payouts to Border Crossers: "Not Going to Happen" pic.twitter.com/Ybf8qYKAQh

— Breitbart News (@BreitbartNews) November 4, 2021
On Thursday, though, White House deputy press secretary Karine Jean-Pierre confirmed border crossers could secure payouts "if it saves taxpayer dollars" and suggested that Biden does not have much say in a DOJ settlement despite his comments on the issue.
"If it saves taxpayer dollars and puts the disastrous of the previous administration … and family separation behind us, the president is perfectly comfortable with the Department of Justice settling with the families who are currently in litigation with the U.S. government," Jean-Pierre said.
"The president … what he was reacting to was the dollar figure … as press accounts today indicate, there have been press accounts on this, DOJ made clear to the plaintiffs that the reported figures are higher than anywhere that a settlement can land," she continued.
The back-tracking from the White House…
Continue Reading