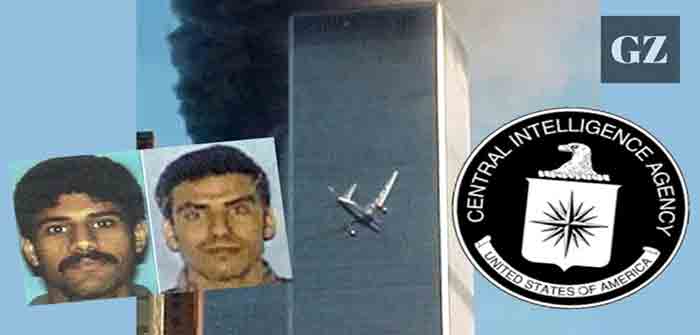 by Kit Klarenberg at The Grayzone
A newly-released court filing raises grave questions about the relationship between Alec Station, a CIA unit set up to track Al Qaeda chief Osama bin Laden and his associates, and two 9/11 hijackers leading up to the attacks, which was subject to a coverup at the highest levels of the FBI.
Obtained by SpyTalk, the filing is a 21-page declaration by Don Canestraro, a lead investigator for the Office of Military Commissions, the legal body overseeing the cases of 9/11 defendants. It summarizes classified government discovery disclosures, and private interviews he conducted with anonymous high-ranking CIA and FBI officials. Many agents who spoke to Canestraro headed up Operation Encore, the Bureau's aborted, long-running probe into Saudi government connections to the 9/11 attack.
Despite conducting multiple lengthy interviews with a range of witnesses, producing hundreds of pages of evidence, formally investigating several Saudi officials, and launching a grand jury to probe a Riyadh-run US-based support network for the hijackers, Encore was abruptly terminated in 2016. This was purportedly due to a byzantine intra-FBI bust-up over investigative methods.
When originally released in 2021 on the Office's public court docket, every part of the document was redacted except an "unclassified" marking. Given its explosive contents, it is not difficult to see why: as Canestraro's investigation concluded, at least two 9/11 hijackers had been recruited either knowingly or unknowingly into a joint CIA-Saudi intelligence operation which may have gone awry.
'A 50/50 chance' of Saudi involvement…
Continue Reading