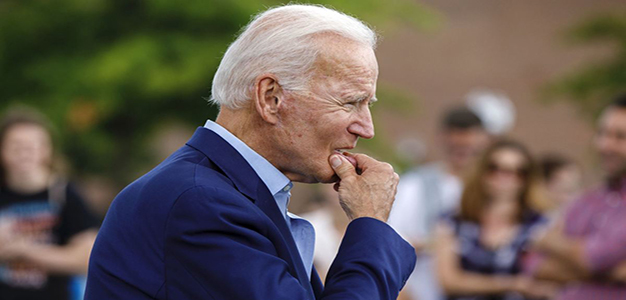 by John Solomon at Just the News
The FBI and IRS probed allegations that Joe Biden's 2020 presidential campaign may have benefitted from "campaign finance criminal violations" by allowing a politically connected lawyer to help pay off Hunter Biden's large tax debts but agents were blocked by federal prosecutors from further action, according to new information uncovered by congressional investigators.
The previously unreported campaign finance inquiry was first alluded to in transcribed interviews by House investigators with two IRS agents and a retired FBI supervisor, and the allegations since have been augmented in recent weeks by new evidence uncovered by the House Ways and Means Committee, the House Judiciary Committee and the House Oversight Committee.
That evidence includes a case summary memo written by IRS Supervisory Criminal Investigative Agent Gary Shapley to his bosses dated May 3, 2021 in which he alleged that Lesley Wolf, a top prosecutor in the Hunter Biden case inside Delaware U.S. Attorney David Weiss' office, waived agents off the campaign finance case. Shapley provided the information to Congress under the protections of whistleblower laws, and lawmakers voted the information to be public
"This investigation has been hampered and slowed by claims of potential election meddling," Shapley wrote in the memo, according to his now-public transcribed interview with House Ways and Means where he read verbatim a passage from the memo. "Through interviews and review of evidence obtained, it appears there may be campaign finance criminal violations.
"AUSA Wolf stated on the last prosecution team meeting that she did not want any of the agents to look into the allegation," Shapley's memo stated, according to his interview. "She cited a need to focus on the 2014 tax year, that we could not yet prove an allegation beyond a reasonable doubt, and that she does not want to include their Public Integrity Unit because they would take authority away from her. We do not agree with her obstruction on this matter."
House Judiciary Committee Chairman Jim Jordan,…
Continue Reading