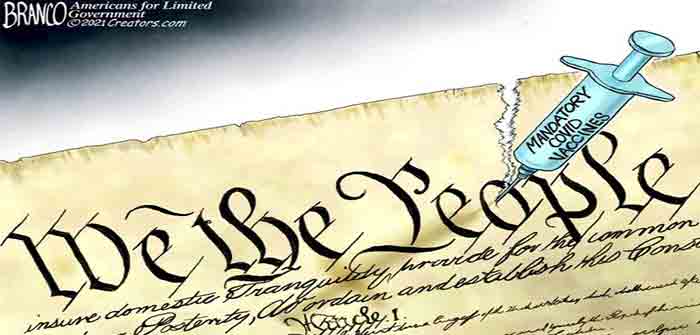 by Bernadette Hogan at The New York Post
An upstate New York federal judge granted a preliminary injunction against Gov. Kathy Hochul's COVID-19 vaccine mandate, barring the state Department of Health from enforcing the requirement on healthcare workers who claim religious exemptions while the case is being decided.
"Upon review, plaintiffs have established at this early stage of the litigation that they are likely to succeed on the merits of this constitutional claim," wrote Utica federal Judge David Hurd Tuesday.
He granted the request in response to a religious-freedom lawsuit filed last month against Hochul, the DOH and Attorney General Letitia James by 17 anonymous healthcare workers — the majority being Catholic — claiming the state's mandate violated their constitutional rights.
Hurd's decision extends a temporary restraining order granted shortly after the suit was filed and prohibits employers from citing the state's mandate to deny exemption requests. It also pauses the DOH's ability to enforce the rule, or revoke any religious exemptions granted since the mandate took effect on Sept. 27…
Continue Reading