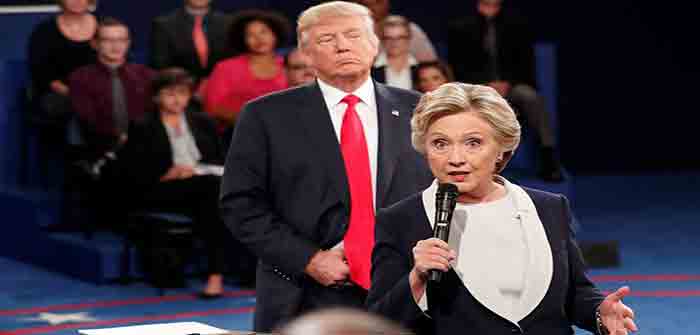 by Ben Feuerherd and Mark Moore
FBI agents probing since-debunked claims of a secret back channel between Donald Trump and a Russian bank believed that the allegations had originated with the Department of Justice — when in fact they came from Hillary Clinton campaign attorney Michael Sussmann, who had shopped them to the bureau's then-general counsel days earlier.
In the latest revelation to emerge from Sussmann's trial in DC federal court on a count of lying to the FBI, special counsel John Durham's prosecutors revealed that investigators had received an electronic communication citing a referral from the DOJ "on or about" Sept. 19, 2016, the same day Sussmann met with James Baker, then the FBI's top lawyer.
The document, a record of the investigation being opened by agents Curtis Heide and Allison Sands and dated Sept. 23, 2016, did not mention Sussmann as the source of the allegations.
"In that referral, the DEPARTMENT OF JUSTICE provided the FBI with a white paper that was produced by an anonymous third party," the communication said, before adding: "According to the white paper, a U.S.-based server that is owned by the TRUMP ORGANIZATION has been communicating with the Russian-based ALFA BANK organization in Moscow, Russia."
The document was circulated to several top FBI officials — including Peter Strzok, who oversaw the probe of Clinton's email server as well as the Trump-Russia investigation, and was famously fired from the bureau in 2018 after the emergence of text messages he sent to his colleague and mistress Lisa Page in which he vowed to help "stop" Trump from winning the White House…
Continue Reading