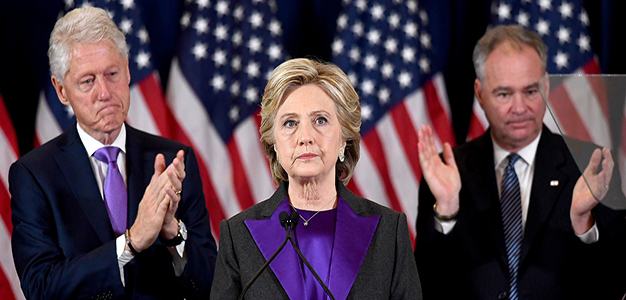 by Kari Donovan at Republic Brief
There is no doubt about it any longer, it pays to be a well-connected politician in the elite Washing DC circles, as proved by the final report from John Durham, the Special Counsel who was forced to admit that the entire system of Government-Law Enforcement and Corporate Media is as corrupt as heck.
Durham, of course, is part of that system who have weaponized the government to use against the American people to protect their own personal finances and political agenda.
Knowledge of that is really nothing new to the world, as Americans have been mocked for decades for naively believing our American civil servants actually cared about the welfare of our nation over their own cushy jobs and easy paychecks.
Now there is a reminder of how much haughty Hillary Clinton and her husband, Bill Clinton, have benefitted from their public "service".
A report by Zerohedge reminded people of the obvious signs of abuse and fraud at the hands of the Clinton Foundation- a massive nonprofit scheme:
"Remember the Clinton Foundation? Which took millions in foreign donations when everyone thought Hillary Clinton was going to win the 2016 US election, only to see donations plummet by 90% after she lost?" Tyler Durden asked, adding multiple links at their site to past reports.
The Outlet went on to cite multiple sources who have turned up solid investigations on the Clinton crime family activity.
As an attorney and political commentator, Techno Fog notes at The Reactionary;…
Continue Reading