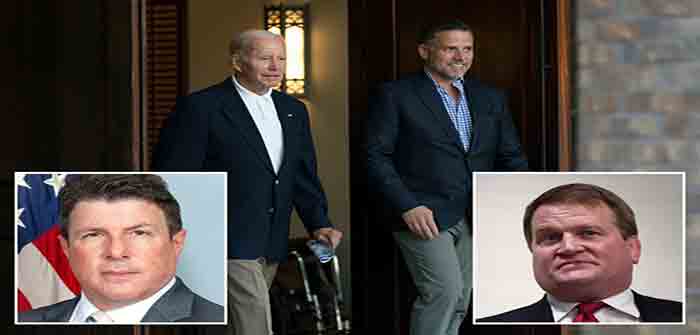 by Miranda Devine at New York Post
Timothy Thibault, the FBI agent alleged to have interfered with an investigation into Hunter Biden, was assigned by the Washington Field Office as "point man" to manage whistleblower Tony Bobulinski, the first son's former business partner, before the 2020 election — but he suppressed his damning revelations, sources say.
Bobulinski spent over five hours secretly being interviewed by the FBI on Oct. 23, 2020, about his inside knowledge of then-presidential candidate Joe Biden's involvement in his son's business deals with China.
The previous day, he had revealed in a press conference that Joe Biden was the "Big Guy" due to get a 10% cut of a lucrative joint venture with Chinese energy firm CEFC, according to an email found on Hunter's abandoned laptop.
Bobulinski gave the FBI the contents of three cellphones containing encrypted messages between Hunter and his business partners, along with emails and financial documents detailing the Biden family's corrupt influence-peddling operation in foreign countries during Joe's vice presidency.
But his evidence appears to have fallen into the same black hole at the FBI as Hunter's laptop, never to be seen again.
The tale he told…
Continue Reading