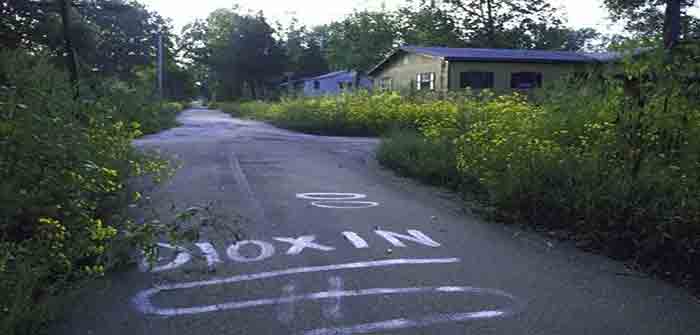 by Eric F Coppolino at Planet Waves FM – Chiron Return
Editor's Note — The New York Times has been horrid on the dioxin issue — going so far as to declare dioxin exposure as dangerous as a week sunbathing on vacation. While I am working on a new presentation of this landmark 1993 article telling that story by Vicky Monks, here is the old one. Malcolm Gladwell, formerly of the Washington Post, has been just as bad.
We have reviewed the EPA's absurd proposal to have Norfolk Southern conduct the tests, issued last Thursday night. People do not understand what a brutal and rigged game dioxin testing is. In this recent Substack, I critique the EPA's proposal to have the perpetrator gather evidence from the crime scene.
I gave my best-ever presentation on the issue of "acceptable risk," at the top of last week's Planet Waves FM.
Yesterday, I released my own proposal for testing and analysis for dioxins in East Palestine. The target document on that page is a PDF. Please read on a computer if you have an issue opening it on your phone.
The Norfolk-Southern derailment affects everyone. There are 125,000 farms in Ohio and Pennsylvania, many of them small family farms that supply health food stores and provide organic, grass-fed meats and dairy to customers. There are many, many more reasons that this is a global problem and not a local one.
Thanks to Ellen Connett and Will Huston for passing this article forward.
Why Is the E.P.A. So Timid in the East Palestine Train Disaster?
The New York Times, March 8, 2023
Ms. Enck is a former regional administrator of the Environmental Protection Agency.
When a Norfolk Southern train carrying nearly 116,000 gallons of vinyl chloride derailed in East Palestine, Ohio, last month, local officials made a pivotal decision: to drain the highly toxic chemical into a ditch and set it on fire in a "controlled burn" to avoid a catastrophic explosion.
Officials didn't mention that the plume could rain dioxins and other enduring poisons down on the community and others downwind. And two days after the burn, residents in the one-by-two-mile evacuation zone were allowed back into their homes — before any testing for dioxins and other contaminants on the surfaces inside had been done.
Dioxins are some of the most potent carcinogens on earth — there's no "safe" dose for humans, and pregnant women and young children are especially vulnerable to their effects.
But even now, a month after the derailment,…
Continue Reading