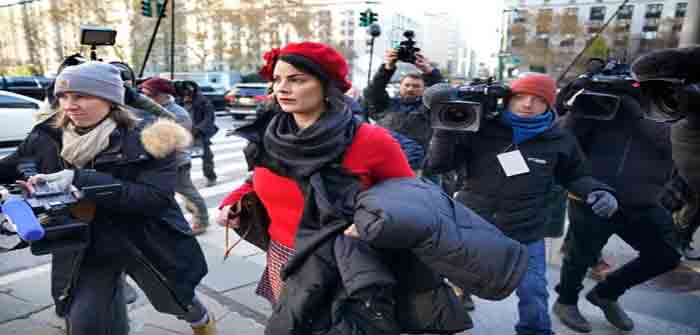 by Caroline Graham at Daily Mail
Shaking in terror, the sobbing young woman stumbled down the rocky outcrop towards the ocean.
For three days she had been repeatedly raped by billionaire abuser Jeffrey Epstein on 'Paedo Island', his private Caribbean hideaway.
Thousands of miles away from her home in Britain, Sarah Ransome had been abused and starved, effectively a prisoner. Now she was prepared to risk everything to escape.
'I knew there were sharks in the water but I had to get away,' she says. 'At that point the sharks were a welcome alternative to the hell I'd been through. In that moment death felt preferable to one more rape.'
Yet, as she prepared to plunge into the blue waters, the air was filled with the roar of an approaching quad bike. And sitting aboard it was one of the last people that Sarah wished to see: Epstein's close companion Ghislaine Maxwell.
'She placed her hand on my back and said: 'It's OK honey. Come with me.' And I went back with her into the monster's lair.'
Today, in a world exclusive interview, Sarah, now 37, gives a detailed account of her claims that she was lured into Epstein's perverted world by what she calls a 'sophisticated sexual abuse network' which, she alleges, included Epstein's 'right-hand woman' Ms Maxwell…
Continue Reading