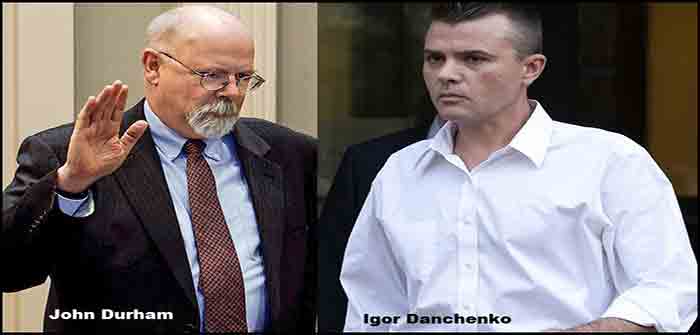 by Jerry Dunleavy at Washington Examiner
Special counsel John Durham took aim at the FBI in the closing stages of his trial against Steele dossier source Igor Danchenko.
Closing arguments in the trial concluded on Monday afternoon, and the jury is now deliberating. Addressing the "elephant in the room" at the trial, Durham made it clear that he believed the FBI had botched up its Trump-Russia investigation but that lies told to the bureau about British ex-spy Christopher Steele's dossier still mattered.
Durham said that "the FBI mishandled the investigation at issue" and that "the FBI didn't do what they should have done" in the inquiry, bluntly saying that "the FBI failed here." He said the jury did not have to "feel bad for the FBI agents" and stressed that his special counsel team "is not here to defend the FBI's handling" of the dossier.
The special counsel also offered up possible options on the FBI's botching of the Trump-Russia investigation, rhetorically asking if the FBI was "simply incompetent," "working in coordination," "or whatever."…
Continue Reading