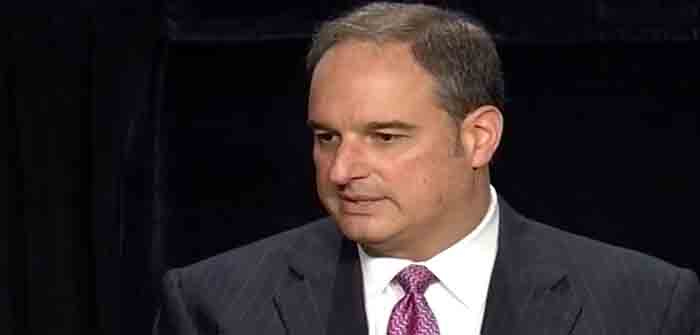 by John Solomon at Just the News
As the trial for former Hillary Clinton campaign lawyer Michael Sussmann draws closer, Special Counsel John Durham is painting a picture of a relentless effort by Democrat operatives to sell the Russia collusion narrative across the U.S. government from the FBI to the State Department.
Essentially, Hillary Clinton operatives flooded the zone in the summer and fall of 2016, hoping multiple Trump collusion allegations circulating inside the government agencies might prompt an investigation and media interest.
For the first time this week, Durham called it a "joint venture" and a conspiracy to shop unproven Trump dirt.
In the case of Sussmann, Durham alleges that effort involved deceit by lying to the FBI that he did not have a client when he presented (since-discredited) evidence to the FBI that Donald Trump had a secret computer back channel at the Alfa Bank in Moscow to talk with the Kremlin.
In fact, Sussmann was working on behalf of the Clinton campaign and a tech executive named Rodney Jaffe who was aligned with the campaign when he approached the FBI in September 2016 and made the anti-Trump allegations, Durham's team alleges.
A few months later, prosecutors say, Sussmann was still representing the tech executive when he approached the CIA in February 2017 to get the spy agency involved and again claimed he wasn't representing a client's interest.
On Monday, Durham showed the strength of his evidence of Sussmann's alleged lie: He offered the handwritten notes of two senior FBI officials who recorded that the Clinton lawyer had said he was not acting on behalf of a client when he reported the Trump dirt.
"Said not doing this for any client," then-Assistant FBI Director for Counterintelligence Bill Priestap wrote in his notes, recording what Sussmann had told him. A deputy general counsel wrote a similar notation.
Durham also produced a text message Sussmann sent then-FBI General Counsel James Baker making the claim in his own words.
"Jim – it's Michael Sussmann. I have something time-sensitive (and sensitive) I need to discuss," he texted Baker on Sept. 18, 2016, according to the new court filing. "Do you have availability for a short meeting tomorrow? I'm coming on my own — not on behalf of a client or company — want to help the Bureau. Thanks."
In his latest court filings…
Continue Reading