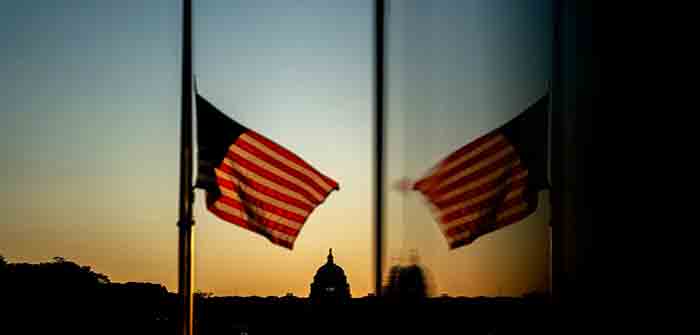 by John and Nisha Whitehead at The Rutherford Institute
How do you trust a government that continuously sidesteps the Constitution and undermines our rights? You can't.
When you consider all the ways "we the people" are being bullied, beaten, bamboozled, targeted, tracked, repressed, robbed, impoverished, imprisoned and killed by the government, one can only conclude that you shouldn't trust the government with your privacy, your property, your life, or your freedoms.
Consider for yourself.
Don't trust the government with your privacy, digital or otherwise. In the two decades since 9/11, the military-security industrial complex has operated under a permanent state of emergency that, in turn, has given rise to a digital prison that grows more confining and inescapable by the day. Wall-to wall surveillance, monitored by AI software and fed to a growing network of fusion centers, render the twin concepts of privacy and anonymity almost void. By conspiring with corporations, the Department of Homeland Security "fueled a massive influx of money into surveillance and policing in our cities, under a banner of emergency response and counterterrorism." For instance, all across the country, police are installing Flock Safety license plate readers as part of a public-private partnership program between police and the surveillance industry. These cameras, which upload data in real time to fusion crime centers, signal a turning point in the transition from a police state to a police-driven surveillance state.
Don't trust the government with your property. In yet another effort to legitimize warrantless searches, police are employing "hit-and-hold" tactics in which police enter a home, carry out an initial sweep of the property, handcuff the occupants, then wait for official search warrants to be secured and applied retroactively. In the meantime, police have managed to bypass the Fourth Amendment. The rationale, to prevent possible destruction of evidence, is the same one used to deadly effect with no-knock raids. If government agents can invade your home, break down your doors, kill your dog, damage your furnishings and terrorize your family, your property is no longer private and secure—it belongs to the government. Hard-working Americans are having their bank accounts, homes, cars electronics and cash seized by police under the assumption that they have allegedly been associated with some criminal scheme.
Don't trust the government with your finances. The U.S. government—and that includes the current administration—is spending money it doesn't have on programs it can't afford, and "we the taxpayers" are being forced to foot the bill for the government's fiscal insanity. The national debt is $31.3 trillion and growing, and we're paying more than $300 billion in interest every year on that public debt, yet there seems to be no end in sight when it comes to the government's fiscal insanity. According to Forbes, Congress has raised, extended or revised the definition of the debt limit 78 times since 1960 in order to allow the government to essentially fund its existence with a credit card.
Don't trust the government with your health…
Continue Reading