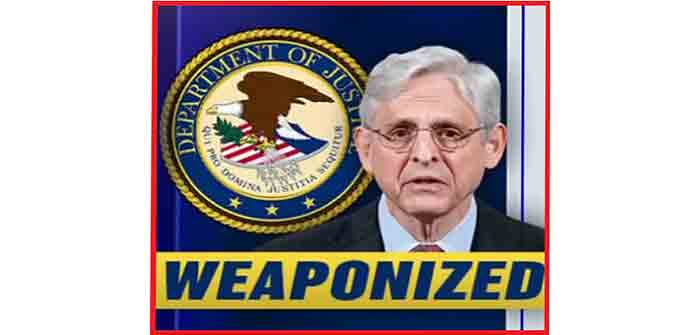 by Sundance at The Conservative Treehouse
Late yesterday the DOJ National Security Division (DOJ-NSD) filed another motion in federal court urging Judge Cannon not to allow the special master to review documents they alone determine to be "classified."  [pdf of motion Here]
The DOJ-NSD, officially the Trump targeting division, is frantic that an outside reviewer would be granted access to oversee the DOJ/IC unilateral determinations of the documents, even if…. [watch the goal posts moving now]…  those documents were previously declassified by President Trump.
Yes, even if the documents were declassified (they were), the DOJ is apoplectic that someone would be allowed to see them.  Their reason?…  "sources and methods" might be exposed.
The DOJ-NSD is claiming the Intelligence Community (IC) is the real authority here, not the President of the United States.  It is a rather remarkable position to take.
You might even find yourself wondering by what constitutional authority does anyone in the IC bureaucracy determine whether a president's declassification of documents was legit?  The President has the power to declassify; however, according to the position of the DOJ-NSD, the president must defer to them.  :::spit:::  Hopefully Judge Cannon sees this for what it is.
However, all of that said…
Continue Reading