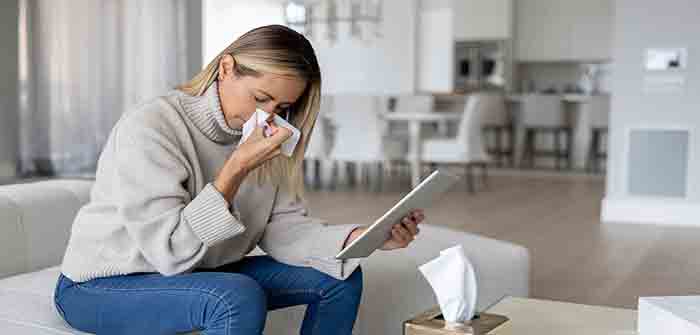 by Luke Andrews at Daily Mail
Covid is becoming so mild that its symptoms now look like the common cold
Health officials still warn, however, the US is in for another 'tripledemic'
Covid patients are becoming harder to distinguish from those suffering from allergies or the common cold, doctors say.
The most common symptoms of the virus are now sore throat, sneezing or congestion — the same as RSV, asthma or a pollen allergy.
For comparison, in the early stages of the pandemic, Covid had very distinct symptoms – such as a dry cough and a loss of sense of smell or taste.
Dr Erick Eiting, vice chair of operations for emergency medicine at Mount Sinai, New York City, which was hammered hard during the pandemic, said virtually every Covid patient in hospital at the moment was 'really mild'…
Continue Reading