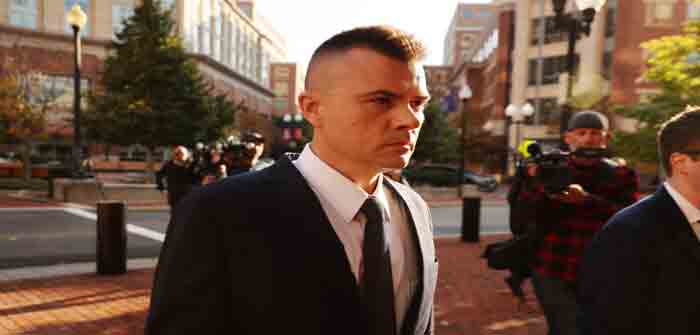 by Zachary Stieber at The Epoch Times
A key source for the anti-Donald Trump dossier paid for by Democrats has confirmed that he was on the FBI's payroll for years.
Igor Danchenko, who provided information to the dossier's author, Christopher Steele, "was a vital source of information to the U.S. government during the course of his cooperation and was relied upon to build other cases and open other investigations," lawyers for Danchenko said in a filing lodged in federal court in Virginia.
Special counsel John Durham recently disclosed that Danchenko was a confidential human informant for the FBI from March 2017 to October 2020.
Danchenko was later charged with five counts of lying to the government in interviews about his role as a collector of information that was put forth in the dossier, which was funded by the campaign of Hillary Clinton—Trump and Clinton faced off in the 2016 presidential election—and the Democratic National Committee.
Danchenko allegedly lied about not sourcing information from Charles Dolan, a longtime Clinton associate, and sourcing information from Sergei Millian, a businessman and supporter of Trump.
Some have alleged that the FBI paid Danchenko in an effort to conceal the fabrications. The FBI has declined comment on the allegation, referring The Epoch Times to the Department of Justice, which didn't respond to a request for comment by press time.
Prior Investigation…
Continue Reading