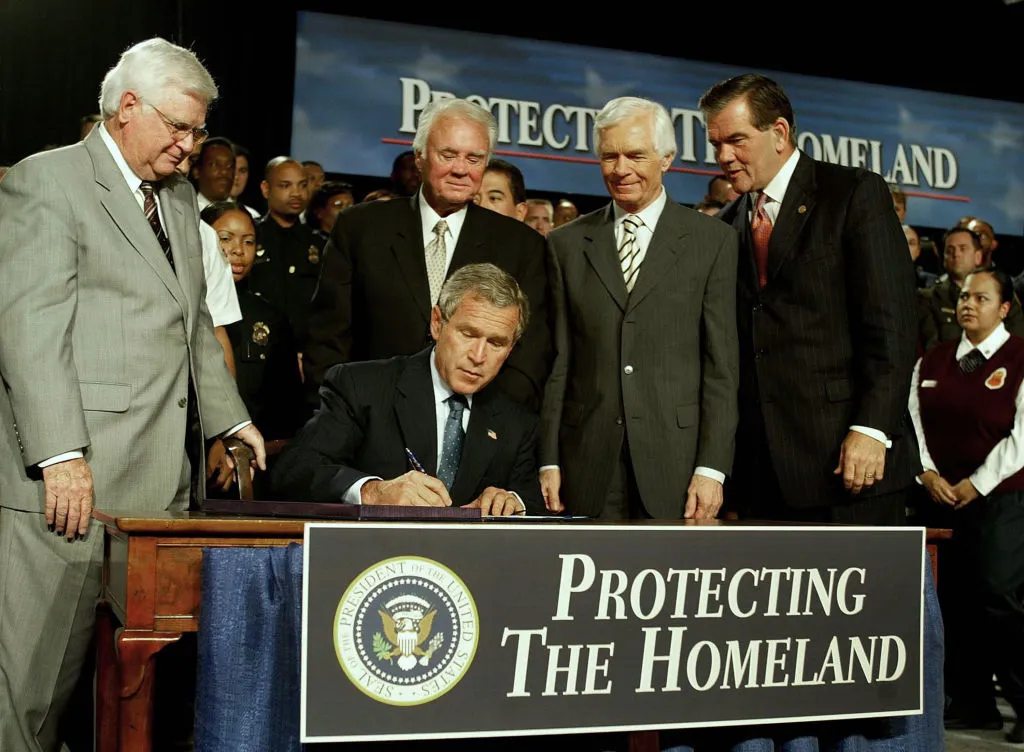 by Lee Fang at Lee Fang's Substack
In the wake of the September 11th terror attacks, President George W. Bush created the Department of Homeland Security, a new sprawling federal agency with over 170,000 employees and new intelligence powers dedicated to domestic national security.
At the inception of this agency, Democratic lawmakers challenged its authority and raised concerns that this consolidation of government power would jeopardize civil liberties.
Senator Russ Feingold, D-Wisc., led the opposition. Feingold criticized the formation of DHS, stating it came "at the expense of unnecessarily undermining our privacy rights" and "weakening protections against unwarranted government intrusion into the lives of ordinary Americans."
Representative Chris Bell, D-Tex., fumed at the agency and warned against the creation of an "Orwellian surveillance state" that would be used to settle "partisan political" disputes.
Civil libertarian opposition once held sway within the party. Democrats worked closely…
Continue Reading