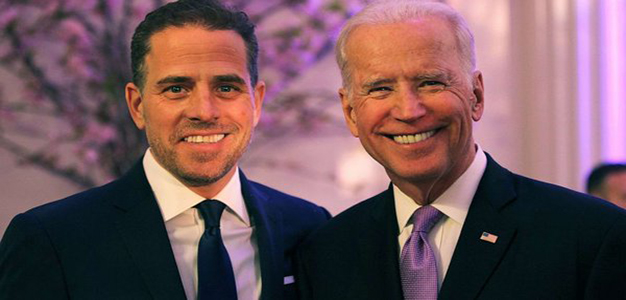 by Cameron Cawthorne, Peter Hasson and Brooke Singman at Fox News
James "Whitey" Bulger's nephew, Jim Bulger, was a business associate of Hunter Biden, and according to emails obtained and reviewed by Fox News Digital, appears to have played a key role in a number of his Chinese business ventures.
Whitey Bulger was a notorious Boston crime boss, who became one of the nation's most-wanted fugitives after fleeing Boston in late 1994. He was captured in 2011. Bulger was serving a life sentence for 11 murders and other crimes when he died in prison in October 2018.
In addition to being Whitey's nephew, Jim Bulger is the son of William "Billy" Bulger, who served as president of the Massachusetts State Senate for eight years. Billy Bulger was an ally of John Kerry when he served in the Senate. Kerry's stepson, Christopher Heinz, co-founded Rosemont Seneca with Hunter Biden and Devon Archer.
BIDEN WROTE COLLEGE RECOMMENDATION LETTER FOR SON OF HUNTER'S CHINESE BUSINESS PARTNER, EMAILS REVEAL
Jim Bulger served as the chairman of Boston-based Thornton Group LLC— a firm that joined forces with Hunter Biden's Rosemont Seneca to launch its joint-venture with Chinese investment firm Bohai Capital to create BHR Partners. BHR Partners is controlled by Bank of China Limited…
Continue Reading