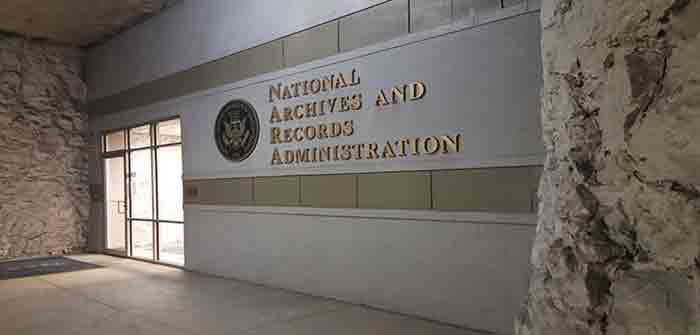 by Jerry Dunleavy at Washington Examiner
A top House Republican says the top lawyer for the National Archives "wasn't allowed" to weigh in on the discovery of classified documents in President Joe Biden's possession — despite publicly commenting repeatedly on former President Donald Trump's similar circumstance.
The National Archives has stayed largely quiet when it comes to Biden's classified document saga — a stark contrast to how it handled Trump's scandal. It set up an entire section on its website, "Press Statements in Response to Media Queries About Presidential Records," in early 2022 dedicated to its numerous press releases on the Trump Mar-a-Lago documents saga. However, in the weeks after Biden's scandal burst into public view (and months after the National Archives first learned about it), the agency has yet to issue a single press release on it.
BIDEN WON'T COMMIT TO SPEAKING WITH SPECIAL COUNSEL ROBERT HUR
Rep. James Comer (R-KY), the new chairman of the House Oversight Committee, conducted a transcribed interview with National Archives general counsel Gary Stern on Tuesday, and he revealed Stern says he had been blocked from putting out public press releases on the Biden classified documents saga, with Comer suggesting only the Justice Department or the White House could have blocked the National Archives.
"Right before the National Archives came in, they handed us a letter from the Department of Justice informing them and us that the general counsel for the National Archives wasn't allowed to say anything about the Biden documents," Comer said on Fox News. "But we went ahead and we had about a three-plus hour transcribed interview with the general counsel, and what we learned was that there is a double standard here with how Donald Trump was treated versus Joe Biden."
Comer said "an example" of the bias was the numerous Mar-a-Lago press releases compared to zero Biden classified documents press releases on the National Archives website.
"So we asked the general counsel…
Continue Reading