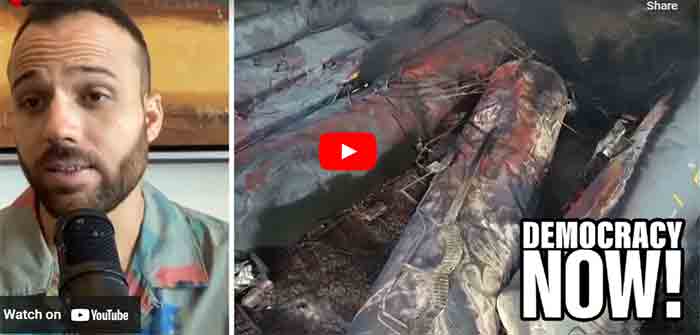 Uploaded by DemocracyNow!
We look at the failures that led to the massive train derailment in East Palestine, Ohio, that blanketed the town with a toxic brew of spilled chemicals and gases, fouling the air, polluting waterways and killing thousands of fish and frogs. Residents are suffering ailments including respiratory distress, sore throats, burning eyes and rashes, all with unknown long-term consequences. Many say they do not trust officials who tell them it is safe to return to their homes. This catastrophe could have been prevented, had it not been for lax regulation and the outsized lobbying power of corporations like Norfolk Southern, says Matthew Cunningham-Cook, a researcher and writer at The Lever who is part of a team that is reporting on the disaster.
Democracy Now! is an independent global news hour that airs on over 1,500 TV and radio stations Monday through Friday. Watch our livestream at https://democracynow.org Mondays to Fridays 8-9 a.m. ET.
Support independent media: https://democracynow.org/donate
Subscribe to our Daily Email Digest: https://democracynow.org/subscribe #DemocracyNow
Continue Reading