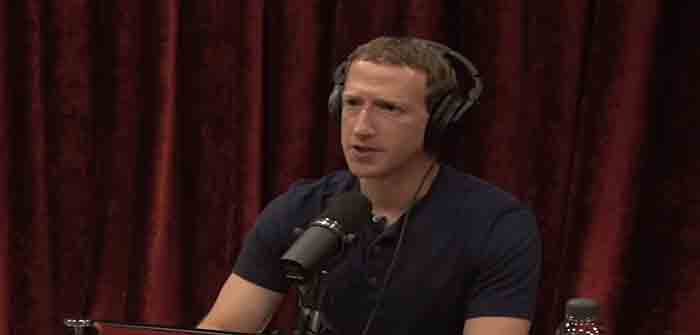 by Tristan Justice at The Federalist
Meta CEO Mark Zuckerberg admitted that Facebook algorithmically suppressed stories about Hunter Biden's laptop during the 2020 election at the request of the FBI weeks before the November contest.
Speaking on Joe Rogan's podcast on Thursday, Zuckerberg said the FBI approached employees at the tech giant to warn that the laptop was a vehicle of Russian interference.
"The FBI basically came to us and spoke to some folks on our team and was like, 'Hey, just so you know, you should be on high alert. We thought that there was a lot of Russian propaganda on the 2016 election. We have it on notice that basically there's about to be some kind of dump similar to that,'" Zuckerberg said. The CEO did not say precisely when the discussion took place.
In mid-October, the New York Post published content from the abandoned laptop revealing that then-candidate Joe Biden had been lying when he repeatedly claimed that he never spoke business with his son, "or with anyone else." Emails found on the hard drive also showed that the former vice president stood to personally profit from Hunter's business dealings thanks to close affiliates with the Chinese Communist Party (CCP).
Moments after the stories broke…
Continue Reading