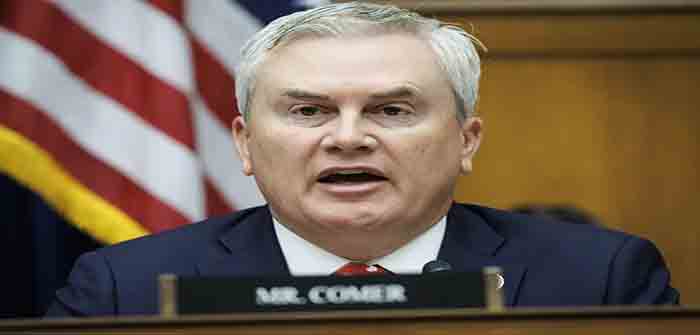 by Allie Griffin at New York Post
House Oversight Committee Chairman James Comer revealed Sunday that the Biden family may have made as many as 11 additional business deals with China on top of the $3 million wire transfer.
"We think there are as many as 11 more deals," Comer said during an appearance on Fox News Sunday morning. "Now, we don't know what those deals are with the Bidens."
The Republican congressman said Thursday that State Energy HK Limited, a company affiliated with Chinese Communist Party-backed energy company CEFC China Energy, had wired $3 million to Biden family associate Rob Walker on March 1, 2017.
The cash was then dealt out in smaller amounts to at least three Bidens and two family associates.
Comer told Fox's Maria Bartiromo that that deal was only the tip of the iceberg for the Biden-China scandal.
"This is one deal. We have 11 more to go," he said. "And I'm pretty confident we'll be getting more bank records in very soon."
The Kentucky representative said he doesn't know what the Chinese firms were paying the Biden associates for, but several family members grabbed cash from the deals…
Continue Reading