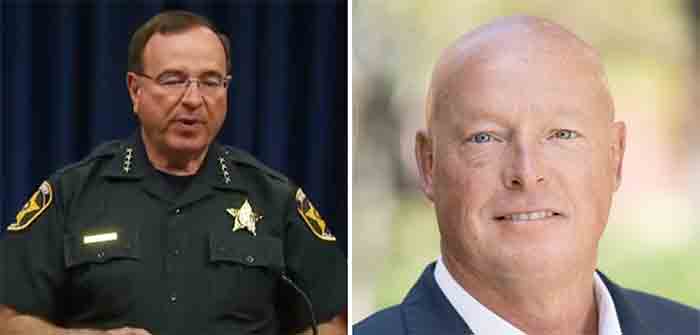 by James Anthony at The Post Millennial
The Sheriff of Polk County held a press conference on Wednesday talking about the culmination of a massive sting operation which lead to 108 arrests being made, including four Disney employees.
The so-named "Operation March Sadness Two" was a multi-agency effort centered around Florida's Polk County, which lies just southwest of the Orlando urban area, and is a highly touristic area.
According to local area news
, people included among those 108 who have been arrested "include a retired judge from Illinois, a few restaurant managers, a man who works at FunSpot and several who work at Disney."
People arrested were as young as 17 years old, and as old as 67. Most of them are now facing charges of soliciting a prostitute, but further charges may be laid in certain cases, as the case may be.
Sheriff Grady Judd during his press conference particularly highlighted the case of the 27-year-old Xavier Jackson of Kissimmee Florida, who was one of the people caught in the operation, and "just happens to be a lifeguard at the Polynesian Resort for Disney."
"You think there's a few children around there?" the sheriff continued in his discourse. "That's right, I didn't stutter. He was a lifeguard at the Polynesian Resort. And was bragging about that."
Jackson is accused of sending explicit photos to someone who he thought was only 14 years old…
Continue Reading