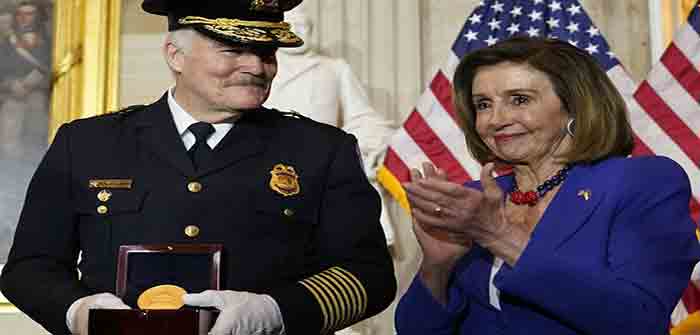 by Kari Donavan at The Republic Brief
'Panic in DC' is a rebellious hashtag that has been trending on Twitter on and off since Monday's airing of Tucker Carlson's show.
On Monday, Carlson highlighted some previously unseen footage from Capitol Police cams from January 6th, 2021.
The naughty hashtag has videos and memes showing various Republicans in DC freaking out over Carlson's show and over the fact that America now knows that our civil servants have lied about what really happened on that cold-cold day in the nation's capital.
Carlson had shown footage of two separate events from the 6th of January on Monday, which completely upended the official government story about unfolding.
One group of Republican Senators, including lying Thom Tillis, reacted to a question about Carlson's program and called the broadcast something nasty:
Republican Senator Thom Tillis reacts to Tucker Carlson releasing never before seen J6 footage:

"I think it's bullsh*t."

Welcome to the DC Uniparty. pic.twitter.com/jenVBLeYxH

— Charlie Kirk (@charliekirk11) March 7, 2023
Tillis, who faced many censures movements by his home-state Republican Party, the NCGOP, was hurt and upset that Americans saw what he wanted to keep lying about.
And it is not just the RINOS in DC who are freaking out and…
Continue Reading