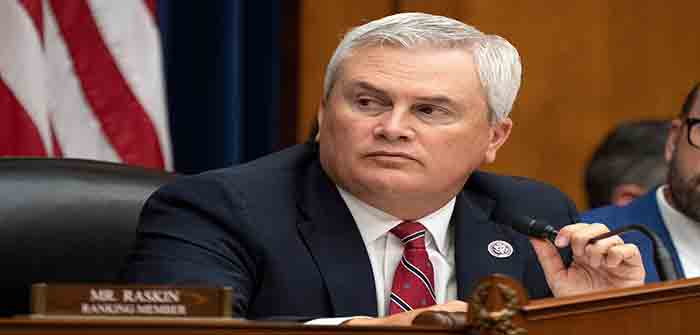 by Max Thornberry Washington Examiner
House Republican leaders released an outline of their plan to carry out an impeachment inquiry into President Joe Biden.
Shortly after the second GOP presidential debate, Reps. James Comer (R-KY), Jim Jordan (R-OH), and Jason Smith (R-MO) shared a memo explaining the rationale and evidence for attempting to impeach Biden.
GOVERNMENT SHUTDOWN: HOW YOUR SOCIAL SECURITY PAYMENTS WILL BE AFFECTED
"The purpose of this inquiry — and at this stage, it is just that, an inquiry — is to determine whether sufficient grounds exist for the Committees to draft articles of impeachment against President Biden for consideration by the full House," the chairmen wrote. "This impeachment inquiry will enable the Committees to gather information necessary to assess whether President Biden has engaged in impeachable conduct."
Republicans opened several investigations into the president and his son, Hunter Biden, as soon as they gained control of the House and won leadership of various committees in 2022. Since then, the Committee on Oversight and Accountability, the Committee on the Judiciary, and the Committee on Ways and Means have revealed several allegations of corruption, bribery, and fraud involving then-Vice President Joe Biden and his son.
The primary foundations for the House's impeachment inquiry,…
Continue Reading