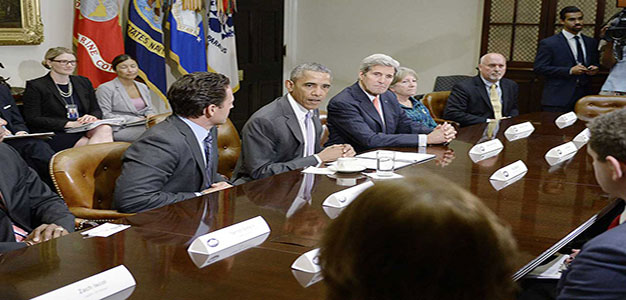 by John Solomon at Just the News
Just months before Joe Biden forced his firing, Ukraine's chief prosecutor was told by U.S. State Department officials that they were "impressed" with his anti-corruption plan and fully supportive of his work, according to newly released memos that cast doubt on a key Democrat impeachment narrative.
During former President Donald Trump's first impeachment trial two years ago, House Democrats alleged that Ukrainian Prosecutor General Viktor Shokin was fired in March 2016 because State officials were widely displeased with his anti-corruption efforts and not because Shokin's office was investigating the Ukrainian gas firm that had given then-Vice President Biden's son Hunter a lucrative job.
But the memos obtained by Just the News and the Southeastern Legal Foundation under a Freedom of Information Act request show senior State Department officials — including then-Secretary of State John Kerry — were sending the opposite message to Shokin the summer before his firing.
"We have been impressed with the ambitious reform and anti-corruption agenda of your government," then-Assistant Secretary of State for European and Eurasian Affairs Victoria Nuland personally wrote Shokin in an official letter dated June 9, 2015 that was delivered to the prosecutor two days later by then-U.S. Ambassador Geoffrey Pyatt.
Nuland, now President Biden's undersecretary of state, wrote that "Secretary Kerry asked me to reply on his behalf" to let Shokin know he enjoyed the full support of the United States as he set out to fight endemic corruption in the former Soviet republic.
"The ongoing reform of your office, law enforcement, and the judiciary will enable you to investigate and prosecute corruption and other crimes in an effective, fair, and transparent manner," Nuland added. "The United States fully supports your government's efforts to fight corruption and other crimes in an effective, fair and transparent manner."
The letter stands out, according to Republican congressional investigators and Trump's former impeachment defense lawyers, because it was sent just six months before Joe Biden began his pressure campaign to oust Shokin in December 2015 and appears to conflict with testimony given to Congress.
They also told Just the News they have no record the memo was produced to Trump's impeachment defense team or to a Senate investigation that concluded the Bidens' business dealings in Ukraine created a conflict of interest that undercut U.S. anti-corruption efforts.
"We did not receive this. We should have received it. President Trump's defense attorneys also should have received it," Sen. Ron Johnson, R-Wis., who led a detailed investigation in 2020 into Hunter and Joe Biden's business affairs, told the Just the News television show on Real America's Voice on Monday night.
"This just underscores how congressional oversight has really diminished over the years mainly because we don't have enforcement powers," he added. "Administration officials realize this bureaucrats realize this so they just thumbed their nose at congressional investigators that they run off the clock."
Nuland's memo was sent about six months before…
Continue Reading