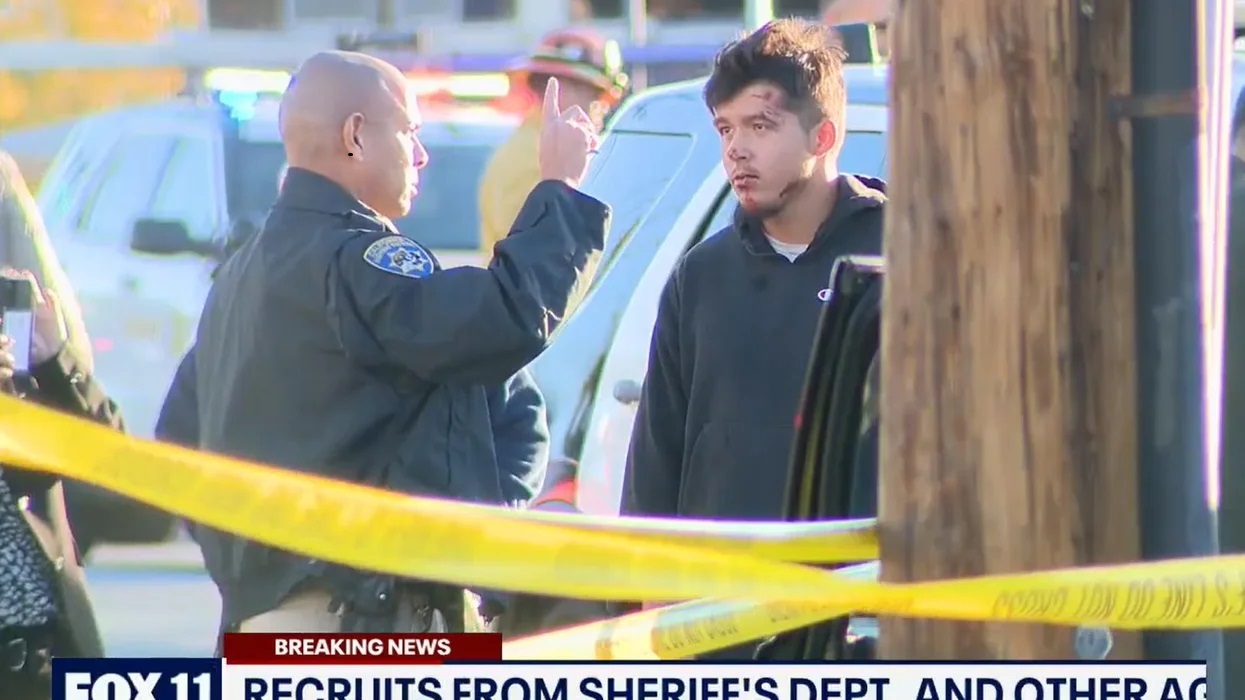 by Joseph Mackinson at Blaze Media
The driver accused of plowing through a large group of 75 law enforcement recruits in Los Angeles County on Wednesday has been named, charged, and released. Investigators now believe the incident to have been intentional.
Building an 'ironclad, iron proof' case
In a statement on Nov. 17, the Los Angeles County Sheriff's Department indicated that 22-year-old Nicholas Joseph Gutierrez was charged with attempted murder on peace officers and that additional charges were pending.
CNN reported that while investigators have strong suspicions that the suspect meant to inflict harm on the recruits, they first need to shore up those suspicions with substantial evidence.
Since the department is usually required to present a case to the district attorney within 48 hours of a suspect's arrest, they provisionally cut Gutierrez loose after his initial arrest. According to the Los Angeles Times, Gutierrez's original arrest was deemed a detention.
LASD Deputy Deanna Mares told CNN: "It's not like they arrested the wrong suspect. … They just want to make sure the investigation is going to be complete."
Sgt. Gerardo Magos similarly suggested…
Continue Reading