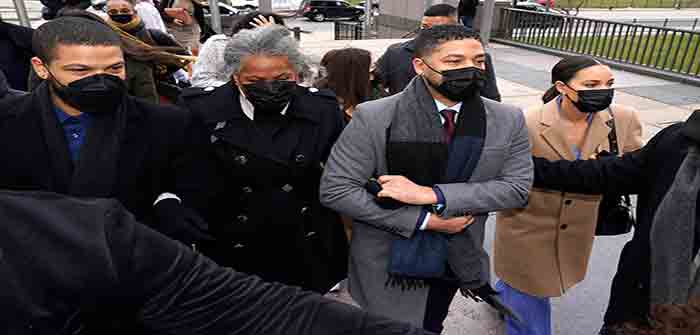 by Tyler McCarthy and Julius Young at Fox News
Jussie Smollett said he had correspondence with CNN's Don Lemon during the early parts of the investigation into the alleged hate crime attack.
In his court testimony on Monday, Smollett said under oath that during the investigation, he received a text from the network's Don Lemon — supposedly relaying information that the Chicago Police Department didn't believe his account of what happened, Fox News' Matt Finn reported from the Windy City courthouse where prosecutors and Smollett's defense team are at odds.
Smollett also testified that an interview he gave to "Good Morning America" was heavily edited.
"Every breath, every emotion is chopped so you really can't understand it," Smollett said of the sit-down conversation.
According to Fox News' Matt Finn, Smollett further pressed that he was invited by Alicia Keys to perform on stage during the Grammys but ultimately declined because he wanted to perform as a singer and not as singer who was beaten up.
Lemon told his viewers at the time that the story was "personal" since he and Smollett had been acquaintances and were in constant communication since the alleged incident and that Smollett told Lemon what he said had happened to him, which he admitted raised lots of questions.
He stressed that while Smollett is "innocent until proven guilty," he still "squandered the good will of a whole lot of people" if his story wasn't true."
He even lied to a lot of people… including me. And that's not cool," Lemon said to his viewers. "He squandered the good will of very high-profile people who one day may be running this country like Kamala Harris and Cory Booker and people like President Trump."
During a panel discussion…
Continue Reading