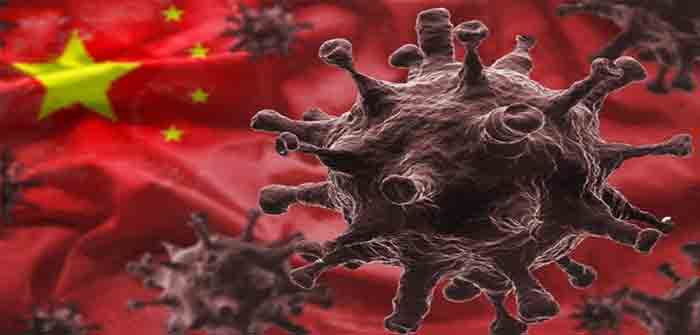 by Lawrence Sellin, Ph.D. at The Gateway Pundit
Anthony Fauci directly funds research by Chinese military scientists.
Research grant number R01AI098775 "RBD recombinant protein-based SARS vaccine for biodefense" amounting to over $1 million per year was awarded by Dr. Anthony Fauci's National Institute of Allergy and Infectious Diseases (NIAID) to Professor Peter Hotez of Baylor College of Medicine as the Project Leader.
One of the two other Principal Investigators on the project is Shibo Jiang, who lists two affiliations related to grant R01AI098775:
TRENDING: Happy New Year 2022 – Let Faith, Hope and Courage Drive Our Efforts
Laboratory of Viral Immunology, Lindsley F. Kimball Research Institute, New York Blood Center, New York, NY, USA
Key Laboratory of Medical Molecular Virology of Ministries of Education and Health, Shanghai Medical College and Institute of Medical Microbiology, Fudan University, Shanghai, China
Shibo Jiang's connections with China's People's Liberation Army have been exhaustively detailed in Gateway Pundit articles, here, here and here.
Briefly, Shibo Jiang obtained his MS and MD degrees from the People's Liberation Army's First Military Medical University and the Fourth Military Medical University, respectively.
During his over 20 years working in the United States, Shibo Jiang developed an extensive network of collaborative research with other U.S. virus research laboratories and received more than $17 million in U.S. research grants, the vast majority coming from Fauci's NIAID.
During that entire period, Shibo Jiang actively collaborated with People's Liberation Army laboratories, while simultaneously inviting into his U.S. laboratory and training scientists linked to the Chinese military.
Yusen Zhou, from the People's Liberation Army's State Key Laboratory of Pathogen and Biosecurity in Beijing, was Shibo Jiang's long-time research collaborator and Shibo Jiang's key link to the People's Liberation Army's research on coronaviruses.
With Shibo Jiang as the conduit, Fauci's R01AI098775 grant funneled U.S. taxpayer money to support the research of multiple Chinese scientists with connections to the People's Liberation Army.
Two of the publications arising from grant number R01AI098775 are worth noting, both dealing with coronaviruses and, strangely, in neither of which the Project Leader Peter Hotez participated.
That is, both studies were entirely designed and conducted by Chinese scientists.
Wanbo Tai, Guangyu Zhao, Shihun Sun, Yan Guo, Yufei Wang, Xinrong Tao, Chien-Te K Tseng, Fang Li, Shibo Jiang, Lanying Du, Yusen Zhou. A recombinant receptor-binding domain of MERS-CoV in trimeric form protects human dipeptidyl peptidase 4 (hDPP4) transgenic mice from MERS-CoV infection. Virology. 2016 Dec; 499:375-382.
Lei-Ping Zeng, Xing-Yi Ge, Cheng Peng, Wanbo Tai, Shibo Jiang, Lanying Du, Zheng-Li Shi. Cross-neutralization of SARS coronavirus-specific antibodies against bat SARS-like coronaviruses. Sci China Life Sci. 2017 Dec; 60(12):1399-1402.
In article #1, seven of the eleven authors (Wanbo Tai, Guangyu Zhao, Shihun Sun, Yan Guo, Yufei Wang, Lanying Du, Yusen Zhou) have connections to the Academy of Military Medical Sciences in Beijing. Lanying Du, the wife of Yusen Zhou, was recruited by and worked with Shibo Jiang at the Lindsley F. Kimball Research Institute in New York.
In article #2, Wanbo Tai hides his affiliation with the Academy of Military Medical Sciences in Beijing. The last author is Zheng-Li Shi, the "Bat Woman" from the Wuhan Institute of Virology offering a link between the authors and the origin of COVID-19…
Continue Reading