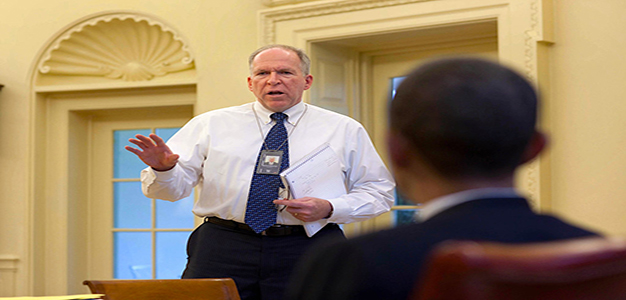 by Jeff Carlson at The Epoch Times
Few other officials in government had such a large hand in establishing and promoting the Russia-Collusion Hoax as did former CIA Director John Brennan.
Brennan 
admitted
 during 
congressional testimony
 that he "made sure that anything involving the individuals involved in the Trump campaign was shared with the FBI." And by his own admission, Brennan even used incidental collection of U.S. citizens in the process, 
telling Rachel Maddow
 that "any time we would incidentally collect information on a U.S. person, we would hand that over to the FBI."
With the release of the report by special counsel John Durham, we now know that Brennan knew back in July 2016, even before the FBI's Crossfire Hurricane case into the Trump campaign was opened, that the entire Russia-Collusion narrative was a hoax.
Durham's report
 discusses "the government's handling of certain intelligence that it received during the summer of 2016" concerning the "approval by Hillary Clinton on July 26, 2016 of a proposal from one of her foreign policy advisors to vilify Donald Trump" by tying him to Russia.
That foreign policy adviser is almost certainly Biden's current national security adviser, Jake Sullivan, who at the time held the title of senior foreign policy adviser for the Clinton campaign.
The "Plan" by Clinton would be to smear Trump as colluding with Russia in an attempt to win the 2016 election. It was Brennan who would have one of the most prominent roles in promoting this lie.
Brennan created the 
Intelligence Community Assessment
, which was released in January 2017, and became a cornerstone in the narrative that Trump had colluded with Russia to win the election.
Brennan's actions against Trump,…
Continue Reading