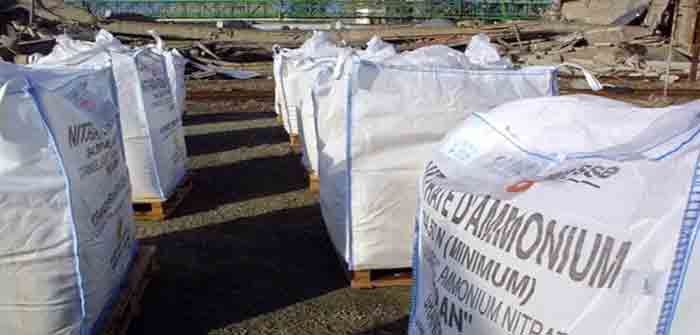 by Patty McMurray at 100 Percent Fed Up
Approximately 60,000 lbs. of the explosive chemical ammonium nitrate, a chemical used to make fertilizer, and a component in explosives, like the ones used in the 1995 terror bombing in Oklahoma City at the Murrah Federal Building,  has disappeared.
The 30 tons of ammonium nitrate was being shipped on April 12, from Cheyenne, Wyoming, to California, but when the train arrived at a rail stop two weeks later in the Mojave Desert, the car carrying the dangerous explosives was empty.
Are you kidding me!!!

A 30-ton shipment of chemical explosives went missing in California.

WHAT IS GOING ON??? pic.twitter.com/mW5cfZtrkj

— Graham Allen (@GrahamAllen_1) May 22, 2023
On May 10, Dyno Nobel reported the incident to the federal National Response Center or NRC.
The report indicates that the chemical substance was "released due to an unknown cause" and was discovered to be missing upon the rail car's arrival in Saltdale, California.
According to KQRD – Dyno Nobel says it believes the material —…
Continue Reading