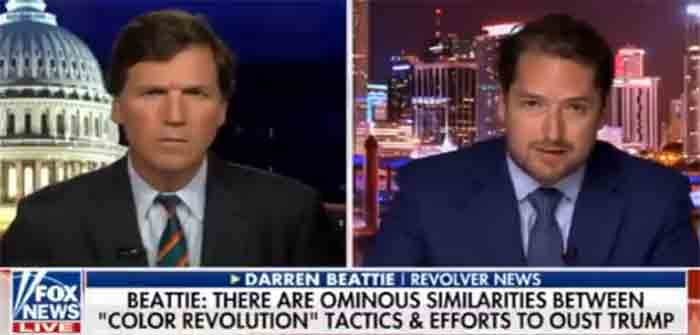 Political advisor and former Trump speechwriter Darren Beattie appeared on "Tucker Carlson Tonight" on Tuesday to explain what is happening to President Donald Trump.
Beattie told Carlson that the globalist elites are fomenting a "color revolution" to remove Trump from office regardless of the election results in November. This is something the deep state does to foment regime change, usually in Eastern Europe, but this time they are running the familiar model in America against Trump.
"Many have described the actions taken against Trump as a coup, and this is certainly correct, but it's a little bit general and vague. What's unfolding before our eyes if a very specific type of coup called the color revolution," Beattie explained.
"It has several characteristics but the chief characteristics of it is the combination of an engineered contested election scenario combined with massive mobilized protests," he added…
Continue Reading