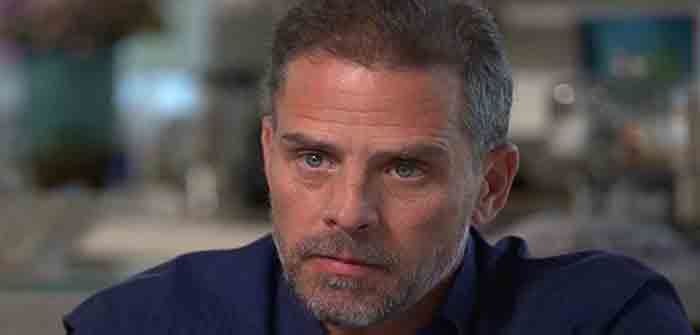 After his father left office as vice president, Hunter Biden lamented to a business partner in spring 2017 that his lucrative and controversial relationship with the Ukrainian gas company Burisma Holdings was in danger of falling apart.
"I was fighting for the only income I have left right now from Burisma," Hunter Biden wrote in a series of terse, f-bomb-laden text messages in June 2017 to Tony Bobulinski, the chief executive officer of a China-related venture the Biden family was creating at the time.
The messages were contained in dump of communications that Bobulinski, now a whistleblower to the Senate and FBI, made public in the last week. They were independently verified by Just the News with one of the recipients and provide fresh evidence that Hunter Biden's business fortunes appeared in many ways tied to his father's proximity to power.
Since 2014, Hunter Biden's work as a board member for Burisma and its owner Mykola "Nikolais" Zlochevsky has generated controversy, in part because the Ukrainian gas firm was under corruption investigation at the same time then-Vice President Biden oversaw U.S. anti-corruption policy in Ukraine.
Records obtained by the FBI show that Rosemont Seneca Bohai — a U.S. firm tied to Hunter Biden and his longtime business partner and fellow Burisma board member Devon Archer — received regular monthly payments totaling $166,666 from Burisma starting in 2014 and continuing into 2016. A Senate report last month concluded Hunter Biden and his partner received at least $4 million in payments from the Ukraine gas company.
Obama-Biden era State Department officials testified earlier this year that the Bidens created the appearance of a conflict of interest that undercut U.S. efforts to fight endemic corruption in the former Soviet republic of Ukraine. Hunter Biden acknowledged in an interview he did not have much experience in Ukraine or the gas industry and may have landed the job in part because of his famous name.
The newly released Bobulinski text messages, along with documents obtained by Just the News under the Freedom of Information Act, add a new twist to the long-running saga. They indicate Hunter Biden's work with Burisma — and possibly part of his compensation — may have been tied to a gas deal in neighboring Kazakhstan that was struck in 2014 shortly after the vice president's son was added to Burisma's board.
By spring 2017, Hunter Biden was worried that his Burisma income was in jeopardy and linked that income to his "position" in the Kazakh deal, according to the text messages and separate interviews.
The text message exchanges on June 4-5, 2017 came as an agitated Hunter Biden described to Bobulinski why he had not been more attentive to matters in a separate China deal the two were involved with.
"F[expletive] you Tony, I wasn't asleep and those guys work for the Ukrainians and they think I haven't left my room in 3 days," Hunter Biden texted. "I was on Nikolais boat arguing about my position in their Kazakh deal and it was heated."…
Continue Reading