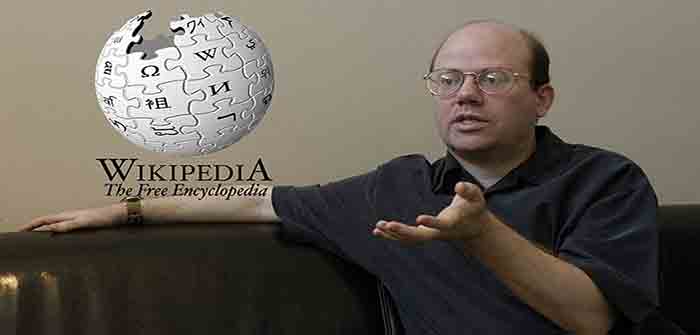 by Richard Abelson at The Gateway Pundit
Wikipedia founder Larry Sanger told Independent Journalist Glenn Greenwald that the CIA and FBI used Wikipedia for "information warfare" on Greenwald's show System Update on Monday.

Greenwald ripped Wikipedia for its entry "Biden-Ukraine conspiracy theory," saying "there is a mountain of evidence showing that Hunter Biden was paid $80,000 a month by Burisma executives."
Burisma executives were "getting a lot in value in the way of access to Joe Biden, the most important US official on Ukraine. And yet, according to the Wikipedia article, this evidence doesn't exist, it's just a complete conspiracy theory."
"Remember, this is supposed to be an ideology-free, neutral encyclopedia", Greenwald scoffed.
"The very first sentence reads '
The Biden–Ukraine conspiracy theory
is a series of false allegations that Joe Biden, while he was Vice President of the United States, engaged in corrupt activities relating to his son, Hunter Biden, who was on the board of the Ukrainian gas company Burisma,"
 Greenwald lambasted.
"As part of efforts by Donald Trump and his campaign in the Trump–Ukraine scandal, which led to Trump's first impeachment, these falsehoods were spread in an attempt to damage Joe Biden's reputation and chances during the 2020 presidential campaign", the Wikipedia entry still reads…
Continue Reading