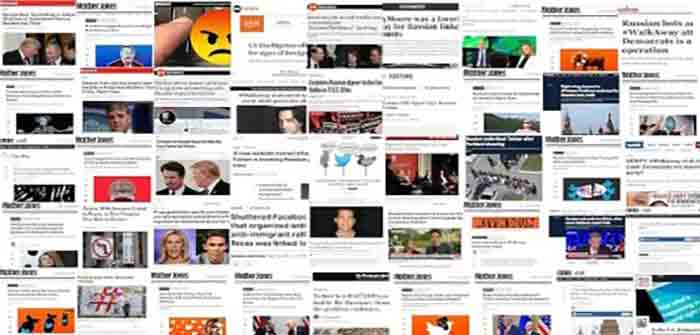 by Bernhard at Moon of Alabama
The Twitter files continue to confirm our long held suspicion of nefarious anti-Russian influence in mainstream media.
When criticizing the recent fakenews about letter bombs in Spain spread by the New York Times I asserted:
The New York Times, as well as British media with their equally stupid Skripal affair claims, can be credited with giving cover for the anti-Russian propaganda campaign. It was unleashed after, in 2014, Russia reintegrated Crimea and foiled British and U.S. plans for stationing their naval forces in the Azov and Black Sea.
The Times and other media should be held responsible for the deadly consequences its misreporting and lies have caused.
Six days ago the New York Times attributed the letter bombs in Spain to Russian secret service based on 'U.S. officials' assertions. Yesterday the Spanish investigating magistrate refuted those claims:
[T]he evidence suggests Gonzalez acted alone, the judge wrote. He said the suspect's alleged actions showed his intent to alter the public peace and to give the impression they were carried out by people with ties with Russia as retribution for Spain's and the United States' support for Ukraine amid Russia's invasion of the country."There is no indication that the person under investigation belongs to or collaborates with any terrorist gang or organised group," the statement said.
The letter bomb campaign, as well as the New York Times false assertions about them, were both part of the public anti-Russia campaign.
The campaign, launched in 2014, was reinforced after the 2016 election when the losing candidate, Hillary Clinton, blamed 'Russian influence' for her loss instead of her own ineptitude for any higher government position.
Soon a horde of 'disinformation de-bunking' institutes and lobbies evolved. They all claimed to have some insight into 'Russia's influence campaign' that was allegedly designed to deceive U.S. voters. 'Russiagate', the MI6 operation that created the Steele dossier and the false narratives around it, grew on top of that. Partisan actors in the FBI and CIA jumped in to amplify that stuff despite knowing well that it was nonsense. Irresponsible media sucked it all up and spread it further without any fact checking or logical thought. For so called mainstream journalists it was all easy work that brought in good money.
One of the organization involved in this was the Alliance for Securing Democracy (ASD),…
Continue Reading